Strange New Worlds - Part 21 - Salvage Wars
Season 2, Episode 22,
Aug 21, 2020, 01:47 PM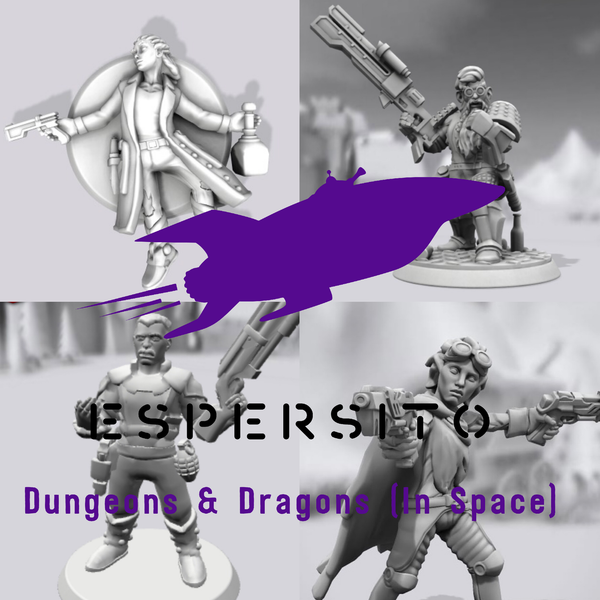 The team head on a mission to Mars to obtain an important navigation device.

With a ship upgraded and a new lead on the next step to halting a galactic invasion revealed, our crew set space-sail for the Sol system, and the red planet where Dora and Jimmo have historically engaged in some blue activities.
Join us as we speculate on the whereabouts of beloved Season 1 characters, listen to our Millennial players try and decipher what it means to 'Yeet' (again), and discover the origins Big Condiment doesn't want you to know about in this episode of Espersito.
Welcome to our Esper Genesis podcast, telling the brand spanking new story of an unlikely group of galactic nobodies caught up in something far bigger than they expected. Listen as their tale unfolds and they find new and exciting ways of making the games master despair. This truly is D&D in spaaaaaaaaaaace.
 
Think science fiction. Expect to find; Star Wars, Star Trek, Stargate, Battlestar Galactica, Farscape, Firefly, Rick and Morty and Red Dwarf. Esper Genesis is a science fiction TTRPG compatible with Dungeons and Dragons 5e.
Credits: Jon Coleman (GM), Aaron Madray (Colm 'Hudd' Hudnarajan), Mike Cole (Aldora the Explorer), Tom Owen (Rebook Ungart), Tom Kirk (Dumas Corriban)