Psycho Chicken-Face & Peanut Butter Volcanoes
Season 5, Episode 39,
Sep 23, 2020, 10:05 AM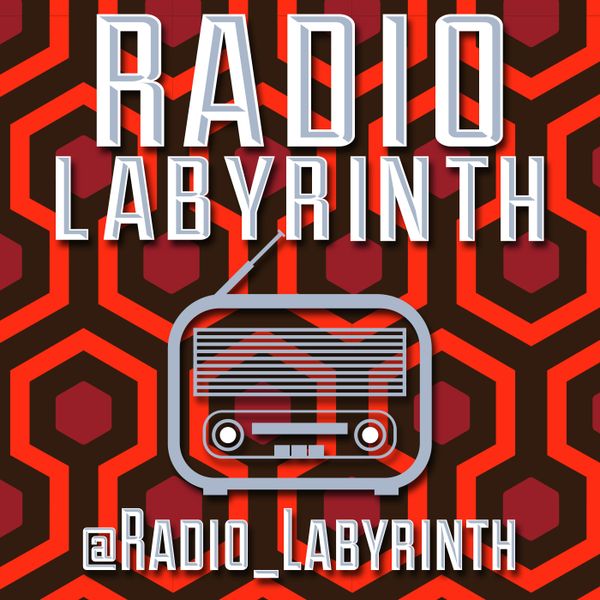 HOT, NEW ITEMS!
Radio Labyrinth Face Covering!
https://www.storefrontier.com/product/keepitcovered
New Fooksie-Art T-Shirt!
https://www.storefrontier.com/product/radiolabyrinthfooksiefan
Follow our YouTube page!
https://www.youtube.com/watch?v=NffUUGgqgUs
Become a Radio Labyrinth Patron!
https://www.patreon.com/Timandrews
Our website!
https://radiolabyrinthpodcast.com/
Social Media:
Twitter -
https://twitter.com/radio_labyrinth
Facebook -
https://www.facebook.com/radiolabyrinth/
_________________________________________________________
Hurricane Sally aftermath, Tim thinks Ellen's employees are babies, Steph got Jeff a Peanut Butter Volcano cookie from the Detroit Cookie Company, Chris Collinsworth likes 'em young, Pepsi releasing new a beverage to help you fall asleep, "Raised By Wolves" gets a second season (and we cover the most-recent episode), the Emmys, congrats to Schitt's Creek...
Rad Libs! The Red Box Troll returns (sorta) with a new game - in the spirit of classic 'Mad Libs', Jeff and Steph give the adjectives, nouns & verbs and Trollie 3.0 reads a movie synopsis. Hard to explain, but fun.
This week in pop culture history! September 23 - September 29.
What we're watching and listening to: Steph gave Fatal Attraction a re-watch (how does it hold up?), Dancing With the Husband Killer, Ratched (everybody noping out on it), Pen15, Expedition to the Edge, Talking Sopranos, Where the Bodies are Buried and MORE. STAFF PICKS: Steph says to check out, Great British Baking Show (9/25 on Netflix) and Jeff recommends, Utopia, on Amazon Prime.
#RaisedByWolves #EllenDegeneres #TheBoys #ChrisCollinsworth #SchittsCreek #Emmys #Utopia #DancingWiththeStars #GreatBritishBakingShow #Pen15 #TheSopranos #DavidProval #AmazonPrime #Netflix #Discovery
_________________________________________________________
GUYS: SUPPORT LOCAL BUSINESS! If your local area allows, please support local restuarants like our friends, Atlanta Pizza & Gyro in Conyers, GA. New hours: M-F 11a-9p, Sat 12n-9p, closed Sundays. Now offering take home casserole meals for the family! Call for prices and make an order: 770-483-6228, or online:
www.atlantapizzagyro.com
.
_____________________________________________________
We love our sponsors!
Atlanta Pizza & Gyro
http://www.atlantapizzagyro.com/
https://www.facebook.com/atlpizza/
Our Friends!
The Tree Fort Report Podcast
https://open.spotify.com/show/3B9GfBLbcd0JncbXgtdnxs
Josh Warren's "Action Show Studios"
https://www.actionshowstudios.com/
The Power Pod with WSB's, Jared Yamamoto, et. al.
https://podcasts.apple.com/us/podcast/the-power-pod/id1459204880
One Topic with our very own, Autumn Fischer & Greg Russ
https://onetopic.podbean.com/
The Wilder Ride with Alan Sanders and Walt Murray
https://thewilderride.com/
Bryan Silverbax Show
https://podcasts.apple.com/us/podcast/bryan-silverbax-show/id1451504886
The Regular Guys Review with Larry Wachs
https://www.stitcher.com/podcast/lawrence-wachs/the-regular-guys-review
What Happened When Podcast
http://www.mlwradio.com/what-happened-when-.html