Santiago of the Seas with Creator Niki Lopez
Season 2, Episode 40,
Nov 20, 2020, 04:00 PM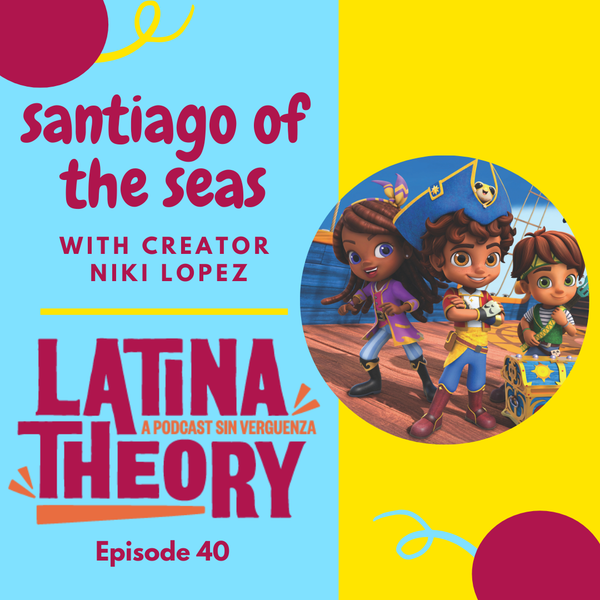 This episode we had the pleasure of interviewing
Niki López
creator and co-executive producer of Nickelodeon's new animated preschool series,
Santiago of the Seas
. Infused with a Spanish-language and Latino-Caribbean culture curriculum, the action-adventure series follows 8-year-old Santiago Montes, a brave and kind-hearted pirate, as he embarks on daring rescues, searches for treasures and keeps the high seas safe from villains like the nefarious pirate Bonnie Bones in a fantastical Caribbean world.
Latinx viewers grew triple digits and accounted for well over a third of the overall K 2-5 viewership. Finally, more than 40% of the premiere's audience were brand-new preschool viewers to Nickelodeon. Inspiration for the series, which features Spanish-language instruction and  highlights Latin-Caribbean cultures: Puerto Rico, Cuba, Dominican Republic, and more!

Playlist:
"Salomé"-Chayanne
"Calle Luna Calle Sol" - Willie Colón & Héctor Lavoe  
WE DON'T OWN THE RIGHTS TO THIS MUSIC*