#427 Pukki powers City's win at Blackburn | PinkUn Norwich City Podcast
Season 11, Episode 278,
Dec 13, 2020, 02:04 PM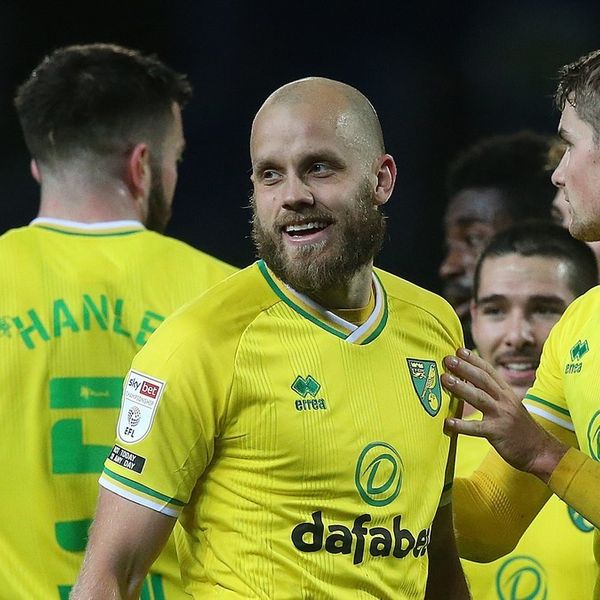 It was all about Teemu Pukki as the Finland star fired Championship leaders Norwich City to a 2-1 win at Blackburn Rovers, notching his 50th goal during his 100th Canaries appearance. 
City correspondents David Freezer and Connor Southwell are joined by Norwich fan Sam Seaman to review the game at Ewood Park, with Sam also sharing his experience after being among the 2,000 spectators at Carrow Road for the midweek win over Nottingham Forest.
***
To get in touch with the podcast now and in future, send any comments and questions into the crew with an email to norfolksport@archant.co.uk or get in touch with us
@pinkun on Twitter
, where are our direct messages are open.
And if you're interested in sponsoring the pod, or placing an advert in one of our shows, email Matt.Withers@archant.co.uk
For all the latest Norwich City news, opinions, features and videos visit:
pinkun.com
ALSO FIND US AT THE FOLLOWING:

Subscribe:
pinkun.com/podcast
Twitter:
twitter.com/pinkun
Facebook:
fb.me/thepinkun
Instagram:
instagram.com/the_pinkun
#NCFC #Norwich #City #NorwichCity #podcast #Norfolk #EPL #Football #Soccer #Canaries #OTBC #pinkun #NorwichCityFC #David #Freezer #Connor #Southwell #Norfolk #Championship #Blackburn #Rovers #Lancashire #Teemu #Pukki #Finland