Sir Michael Morpurgo OBE – Love, hope and wonder: how to understand the world
Episode 52,
Dec 18, 2020, 10:00 AM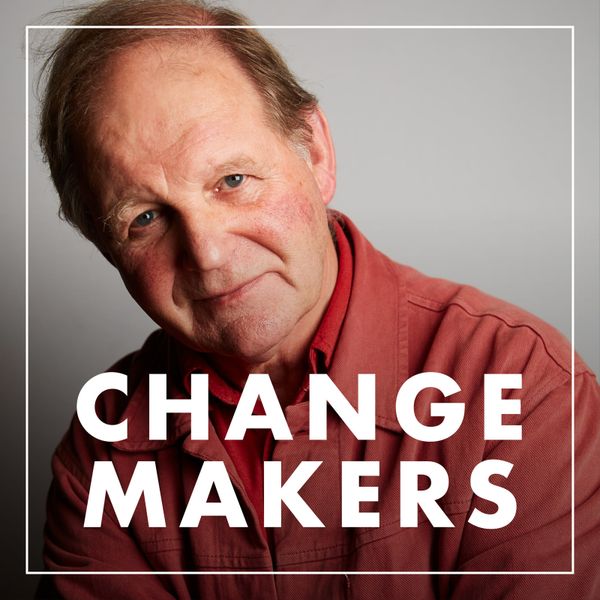 As we approach the end of a challenging year, for our final Change Makers episode of 2020, we are bringing you a story of kindness from one of the defining children's authors of the last 50 years. Sir Michael Morpurgo OBE is renowned for his magical storytelling, bringing wonder to children and adults alike with his bestselling books including War Horse, Private Peaceful, The Butterfly Lion and 130 more. A former children's laureate, for Sir Michael, books are a passion, a mission and a calling; narrating the tales of our time and helping children to understand the world around them. In this interview, he shares stories from his life and career; from why Rudyard Kipling's Just So Stories inspired him, to why he sees writing as an evolution of his earlier teaching career, to reflections on the world today and how we can build back better in 2021.
Sir Michael Morpurgo, began writing stories in the early '70's, in response to the children in his class at the primary school where he taught in Kent. One of the UK's best-loved authors and storytellers, Michael was appointed Children's Laureate in 2003, a post he helped to set up with Ted Hughes in 1999. He was awarded an OBE in 2007 and a Knighthood in the New Year's Honours in 2018 for services to literature and charity. He has written over 130 books, including War Horse, which was adapted for a hugely successful stage production by the National Theatre and then, in 2011, for a film directed by Steven Spielberg. His book, Private Peaceful was adapted for the stage by Simon Reade and a film, directed by Pat O'Connor. With his wife Clare, he set up the charity Farms for City Children, which offers children and teachers from inner-city primary schools the chance to live and work in the countryside for a week on one of the charity's three farms in Devon, Gloucestershire and Wales. Over 100,000 children have visited the three farms run by the charity since it began in 1976.