Episode 104 - Discover Why Women Make Better Leaders in a Crisis
Season 1, Episode 102,
Feb 03, 2021, 06:24 PM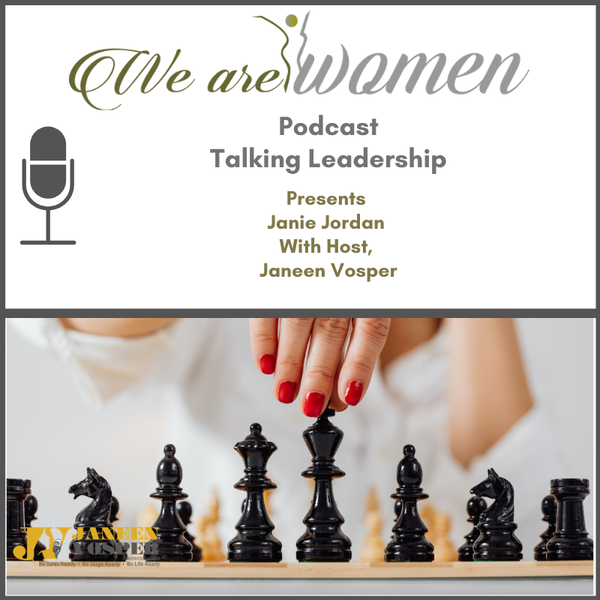 Being prepared for any crisis enables leaders to adapt and whether the storm. Women leaders do this well.
Episode 104
Janie Jordan
Former journalist and award-winning PR consultant, Janie Jordan is best known for her highly acclaimed book on crisis management – The Four Highly Effective Stages of Crisis Management – and 20 plus years' experience of advising, coaching, and training senior executive teams on leadership in a crisis. 


Having lectured undergraduate and postgraduate levels both here in Australia and North America, Janie is now dedicated to powerful leadership communication, particularly when the stakes are high, and reputations (and lives) are on the line.  
In this episode, Janie explains why leaders must drastically improve their communication, so they become powerful and influential spokespeople, and the brand or organisation's reputation is protected and even enhanced. 
She is convinced when women are educated and empowered, we change the world. But the biggest problem for any leader is that they are usually vastly under or ill-prepared for a crisis. 
She shares why learning how to use the media as a powerful conduit to your audience, should be harnessed as it will save lives and protect reputations.
Contact Janie Jordan
Remember to leave a 5 Star Rating or Comment if you have enjoyed this episode of the We Are Women Podcast.  You can email Janeen at
info@speechperfect.com.au
#podcast, #podcast for women, #entrepreneurs, #entrepreneurial women, #leadership, #leaders, #female leaders, #leading in a crisis, #reputation