#433 Full focus on promotion after FA Cup exit | PinkUn Norwich City Podcast
Season 11, Episode 296,
Jan 24, 2021, 12:56 PM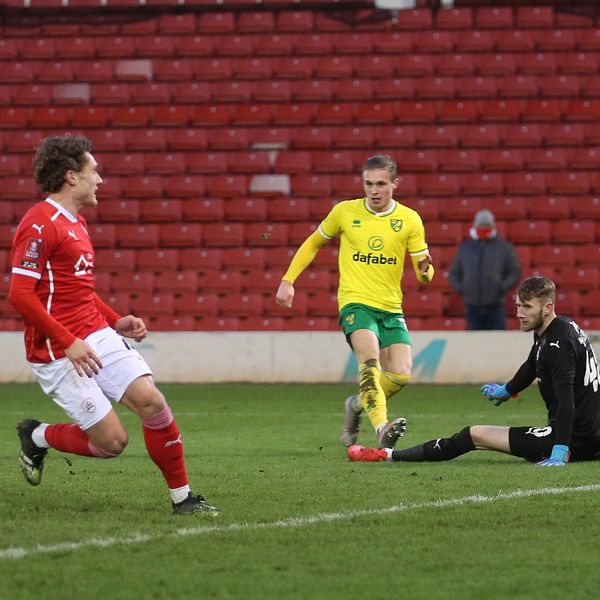 Norwich City were knocked out of the FA Cup by a 1-0 defeat at Barnsley, as fit-again players struggled to find their rhythm at Oakwell.

Canaries correspondents David Freezer, Paddy Davitt and Connor Southwell review the Championship leaders' 2-0 home win over Bristol City in midweek, as well as the fourth round defeat to the Tykes.
They also bring you the latest January transfer window news and discuss City's striker situation, as an anxious wait for news of Jordan Hugill's hamstring injury begins.
***
To get in touch with the podcast now and in future, send any comments and questions into the crew with an email to norfolksport@archant.co.uk or get in touch with us
@pinkun on Twitter
, where are our direct messages are open.
And if you're interested in sponsoring the pod, or placing an advert in one of our shows, email Matt.Withers@archant.co.uk
For all the latest Norwich City news, opinions, features and videos visit:
pinkun.com
ALSO FIND US AT THE FOLLOWING:

Subscribe:
pinkun.com/podcast
Twitter:
twitter.com/pinkun
Facebook:
fb.me/thepinkun
Instagram:
instagram.com/the_pinkun
#NCFC #Norwich #City #NorwichCity #podcast #Norfolk #EFL #Football #Soccer #Canaries #OTBC #pinkun #NorwichCityFC #David #Freezer #Paddy #Davitt #Connor #Southwell #Norfolk #Championship #Daniel #Farke #FACup #FA #Cup #Barnsley #Yorkshire #Placheta #Hernandez #Rupp #Dowell