#437 Joys of spring as City surge clear | PinkUn Norwich City Podcast
Season 11, Episode 313,
Feb 21, 2021, 12:48 PM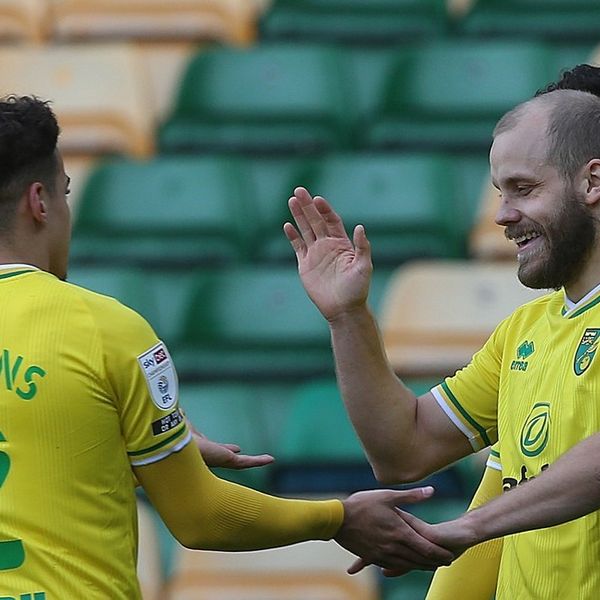 What a difference a week makes! Three wins on the spin and Norwich City are not only back on top of the Championship table but seven points clear of the chasing pack.

Canaries correspondents David Freezer, Paddy Davitt and Connor Southwell review a 2-0 away victory over Coventry and a hard fought 1-0 home win over Rotherham, as the Canaries' promotion rivals falter, and begin looking ahead to a trip to (another) Birmingham.
The lads also look back on a strange year as the anniversary of the last Carrow Road full house approaches - and allow themselves to imagine how special a return to normal football life will feel when it finally arrives. 
***
To get in touch with the podcast now and in future, send any comments and questions into the crew with an email to norfolksport@archant.co.uk or get in touch with us
@pinkun on Twitter
, where are our direct messages are open.
And if you're interested in sponsoring the pod, or placing an advert in one of our shows, email Matt.Withers@archant.co.uk
For all the latest Norwich City news, opinions, features and videos visit:
pinkun.com
ALSO FIND US AT THE FOLLOWING:

Subscribe:
pinkun.com/podcast
Twitter:
twitter.com/pinkun
Facebook:
fb.me/thepinkun
Instagram:
instagram.com/the_pinkun
#NCFC #Norwich #City #NorwichCity #podcast #Norfolk #EFL #Football #Soccer #Canaries #OTBC #pinkun #NorwichCityFC #David #Freezer #Paddy #Davitt #Connor #Southwell #Championship #Daniel #Farke #Emi #Buendia #Todd #Cantwell #Teemu #Pukki #Finland #Rotherham #RUFC #Millers #Paul #Warne #Yorkshire #Birmingham #BCFC #Coventry #CCFC #Mario #Vrancic #lockdown #PAOK #Dimitris #Giannoulis