In It For the Long Haul - Managing Challenges with Complex Kids, with Elaine Taylor-Klaus, PCC, CPCC
Season 1, Episode 13,
Feb 23, 2021, 06:04 PM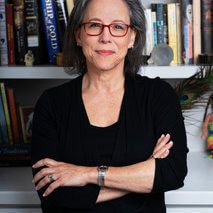 Don't get furious, get curious! When we change the narrative from "This child is disrespectful" to "This child is having a hard time being respectful right now," we change the approach to managing children with complex needs. Join Wendy Taylor, M.Ed., and Elaine Taylor-Klaus, PCC, CPCC, as they discuss shifting the perspective when working with children with complex issues. 
ImpactParents | Impact Parents | Helping parents help complex kids: Training, Coaching, Support
Twitter: @ImpactParents
Instagram: @ImpactParents