#438 Bring on the Bees! | PinkUn Norwich City Podcast
Season 11, Episode 317,
Mar 01, 2021, 12:15 PM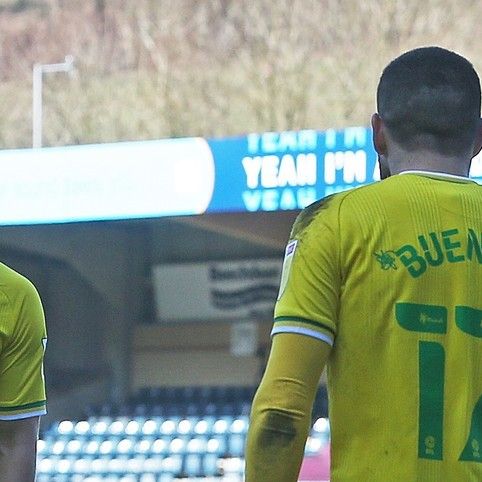 After five wins on the spin things are looking good for Championship leaders Norwich City's ahead of their clash with title rivals Brentford.

Canaries correspondents David Freezer and Connor Southwell are joined by City fan Sean Galea-Pace to review a 2-0 win at Wycombe and the 3-1 midweek victory at Birmingham, as they turn attentions to Wednesday evening's big game at Carrow Road.
Eastern Daily Press head of sport Chris Lakey also joins us to reflect on the sad news that former Norwich boss Glenn Roeder has passed away at the age of 65.
Daniel Farke's latest bromance, Agent Lambert's Ipswich exit and a quintuple substitution are all in the mix as well.
***
To get in touch with the podcast now and in future, send any comments and questions into the crew with an email to norfolksport@archant.co.uk or get in touch with us
@pinkun on Twitter
, where are our direct messages are open.
And if you're interested in sponsoring the pod, or placing an advert in one of our shows, email Matt.Withers@archant.co.uk
For all the latest Norwich City news, opinions, features and videos visit:
pinkun.com
ALSO FIND US AT THE FOLLOWING:

Subscribe:
pinkun.com/podcast
Twitter:
twitter.com/pinkun
Facebook:
fb.me/thepinkun
Instagram:
instagram.com/the_pinkun
#NCFC #Norwich #City #NorwichCity #podcast #Norfolk #EFL #Football #Soccer #Canaries #OTBC #pinkun #NorwichCityFC #David #Freezer #Connor #Southwell #Championship #Daniel #Farke #Emi #Buendia #Todd #Cantwell #Teemu #Pukki #Finland #Wycombe #Wanderers #Chairboys #Brentford #Bees #Glenn #Roeder #Pep #Guardiola #Man #City #Manchester #MCFC