Product Development for Purpose-Driven Companies with Milosz Falinski from Luminous
Season 1, Episode 9,
Mar 29, 2021, 05:00 AM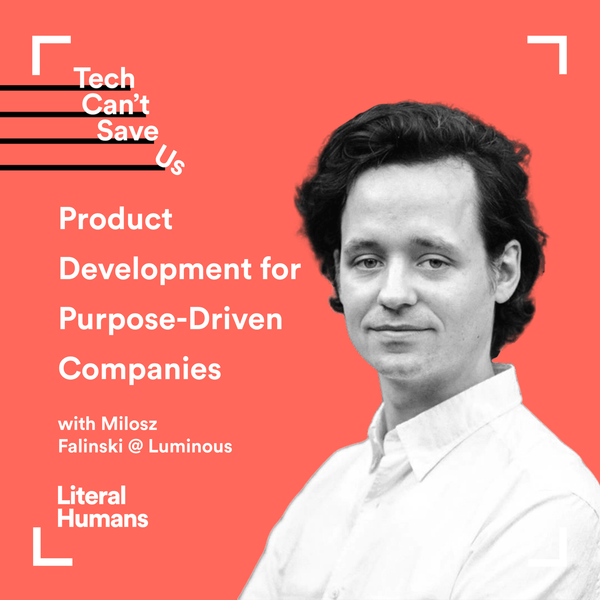 In this episode of Tech Can't Save Us, CEO and Co-Founder of Literal Humans Paul David talks to Milosz Falinski, Founder of Luminous, a consultancy working with emerging tech leaders on a mission.

Milosz helps tech founders create products and services that customers can't live without. He provides mentorship and part-time Chief Product Officer (CPO) services to multiple companies. Milosz also offers a free email course called "12 Weeks To Product-Market Fit" to help founders better position their products.

Milosz and Paul discussed supporting tech founders and helping them navigate the challenges of finding product-market fit, prioritizing the important things while doing iterative testing, and transforming yourself as a founder on a personal level.

Paul and Milosz look at the difference when founders are personally connected to the mission of their organizations. The through-line for Milosz is working with purpose-driven companies and understanding the impact on the lives of users. Moving past the abstractions of "product" is a major driver for Milosz.