Greatest Games: England 1 Poland 1, 1973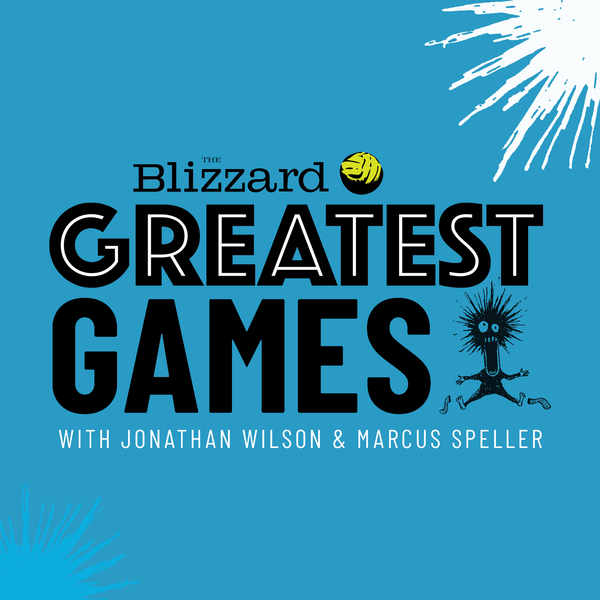 Back to Wembley for this week's Greatest Games as  Maciej Iwański joins Jonathan Wilson and Marcus Speller to discuss a famous draw between England and Poland in October 1973. 

After suffering defeat in Chorzow in June, Alf Ramsey's side needed to win in order to avoid missing the World Cup finals for the first time since their first entry in 1950. However, the heroics of goalkeeper Jan Tomaszewski helped Poland secure their spot at the World Cup at England's expense and managed to make a fool of Brian Clough in the process.

If you can ever spare the time to leave a review wherever you get your podcasts from, it could really help. Thanks for your support!



About the panel:


Jonathan Wilson
founded The Blizzard in 2011 and is editor of the magazine. He's contributed to a number of publications including the Guardian and Sports Illustrated as well as having authored  Behind the Curtain, Inverting the Pyramid, The Outsider, Angels with Dirty Faces and most recently The Names Heard Long Ago, among others.
Marcus Speller
is a host of the Football Ramble podcast as well as Answerable Questions with Questionable Answers. Marcus also regularly hosts our live Q&A events across the country alongside Jonathan.
Maciej Iwański
is a presenter on TVP Sport in Poland and a member of the Ballon d'Or jury.
Subscribe to our quarterly magazine:
https://www.theblizzard.co.uk/
Listen to every Greatest Games podcast ever,
here
.