Episode 113 - Learn the 7 Pillars to Find Balance and a Life of Freedom
Season 1, Episode 113,
Aug 11, 2021, 08:59 PM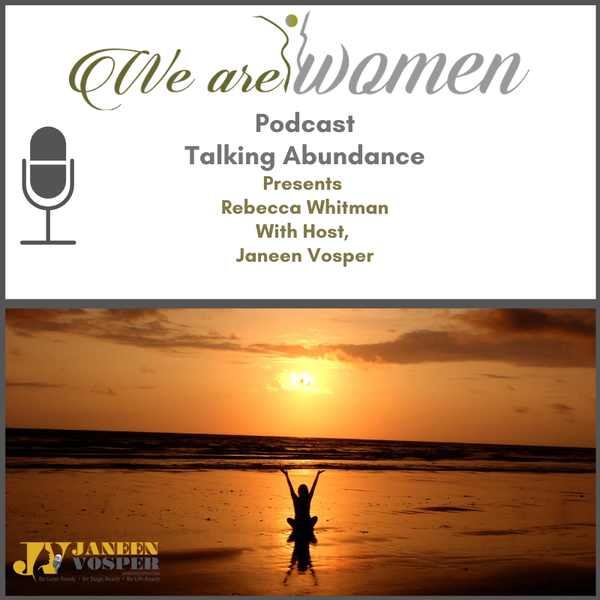 In this episode of The We Are Women Podcast, Rebecca Whitman explains why it is vital to have balance in the 7 most important pillars of life.
Rebecca Whitman
 Success mentor, author, and life coach, Rebecca Whitman, helps women go from burned out to balanced, beautiful, and abundant by getting all their seven pillars of success into alignment. 
Since graduating from Princeton University, Rebecca has studied with some of the great spiritual teachers of our time. People like Marianne Williamson, Abraham Hicks, and Michael Beckwith to name a few. In her workshops and coaching, Rebecca combines metaphysical teachings, 12 step recovery, and business savvy to help people get extraordinary results.
In this episode, Rebecca explains her philosophy that divides life into 7 Pillars of Abundance. These include: spiritual, physical, emotional, romantic, mental, social, and financial. 
Rebecca shares details on how she helps women achieve balance within these seven areas so they can experience more fun and freedom in their lives. She provides details on how you can make a conscious effort to prioritise self-care by replacing burnout with balance.
You may recognise Rebecca as she currently, the Balanced, Beautiful, Abundant podcast and has been interviewed herself by TV and radio programs such as Good Morning LA Land, The Aware Show by Lisa Garr, and has shared virtual stages with thought leaders such as Grant Cardone, Jack Canfield, and Les Brown.
You can contact Rebecca through her website or follow her on Facebook @rebecca whitman and Instagram @rebeccaewhitman
Remember to leave a 5 Star Rating or Comment if you have enjoyed this episode of the We Are Women Podcast.  You can email Janeen at
info@speechperfect.com.au
#podcast, #podcast for women, #entrepreneurs, #entrepreneurial women, #balance #women, #empowered, #mindset, #recovery, #emotional, #metaphysical, #physical #spiritual, #mental, #romantic, #financial