Ethical Health Supplements with Prateek Agarwal of Calgee
Season 1, Episode 10,
Apr 06, 2021, 05:00 AM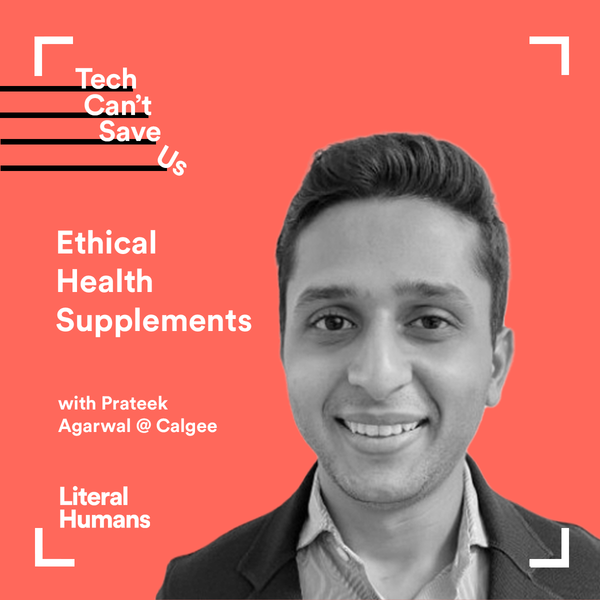 In this episode of Tech Can't Save Us, CEO and Co-Founder of Literal Humans Paul David talks to Prateek Agarwal, Founder of Calgee, a new startup on a mission to create the world's most sustainable and high-quality health supplements.

Prateek talked about his personal health journey and how it led him to develop Calgee's first product, a vegan Omega-3 nutritional supplement. The short story: Prateek got a health check-up and realized he needed to make some changes to his nutrition regimen. He looked around for the right products, didn't find a great fit, and then developed his own!
A classic founder story.

Prateek and Paul discussed the ethical implications within the supplements space and broader issues like the fishing industry and its impact on the planet. Prateek's startup really strives to thread the needle by providing maximum value to consumers while reducing its toll on the planet. Prateek shared a great story about receiving customer feedback (specifically palm oil) and taking action on it as a mission-driven founder. 
Prateek talked about how much of a gamechanger Shopify has been, the increase in consumer awareness when it comes to "voting with their wallets", and the precise contours of tech for good (a favorite topic of ours!).