#442 Sensational City in seventh heaven | PinkUn Norwich City Podcast
Season 11, Episode 335,
Apr 07, 2021, 04:21 PM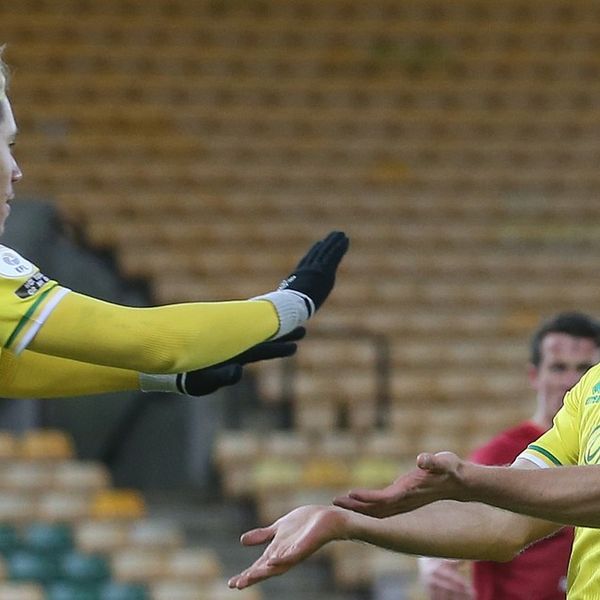 Norwich City moved to the verge of an immediate promotion back to the Premier League with a sensational 7-0 thrashing of Huddersfield.

Canaries correspondents David Freezer, Paddy Davitt and Connor Southwell review the game, as well as the 1-1 draw at Preston, ahead of Saturday's trip to Derby.
***
To get in touch with the podcast now and in future, send any comments and questions into the crew with an email to norfolksport@archant.co.uk or get in touch with us
@pinkun on Twitter
, where are our direct messages are open.
And if you're interested in sponsoring the pod, or placing an advert in one of our shows, email Matt.Withers@archant.co.uk
For all the latest Norwich City news, opinions, features and videos visit:
pinkun.com
ALSO FIND US AT THE FOLLOWING:

Subscribe:
pinkun.com/podcast
Twitter:
twitter.com/pinkun
Facebook:
fb.me/thepinkun
Instagram:
instagram.com/the_pinkun
#NCFC #Norwich #City #NorwichCity #podcast #Norfolk #EFL #Football #Soccer #Canaries #OTBC #pinkun #NorwichCityFC #David #Freezer #Connor #Southwell #Paddy #Davitt #Championship #Daniel #Farke #Emi #Buendia #Todd #Cantwell #Teemu #Pukki #Finland #Huddersfield #Town #HTAFC #Preston #North #End #PNE #Derby #County #Rams