Building Tech for Good Products with Sophia "Puff" Story at 3 Sided Cube
Season 1, Episode 11,
Apr 15, 2021, 07:43 AM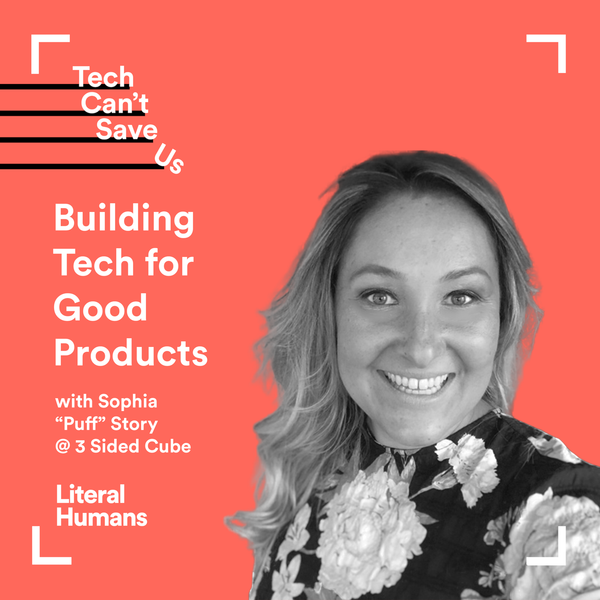 In this episode of Tech Can't Save Us, CEO and Co-Founder of Literal Humans Paul David talks to Sophia "Puff" Story, Co-Founder of 3 Sided Cube, a tech consultancy that builds digital products for tech for good brands.

At 3 Sided Cube, Puff helps tech for good founders create products like mobile apps and web apps during the earlier stages of their founding journeys. When founders are looking for a technical team to build new products, they turn to Puff's team.

Puff and Paul discussed all things agency life, nailing down the true meaning of "tech for good," and the "moral maze" of figuring who to work with as service providers to tech companies.

Puff shares her experience on the traditional agency side of things before launching 3 Sided Cube and now taking a somewhat non-traditional approach to supporting new ventures. One of Puff's greatest successes in the tech for good space was helping the American Red Cross develop and deploy an app that has helped them increase the rate of blood donations in the United States.