Mark Palmer, Co-Founder Cawston Press: Navigating through a Takeover
Season 1, Episode 11,
Apr 16, 2021, 10:23 AM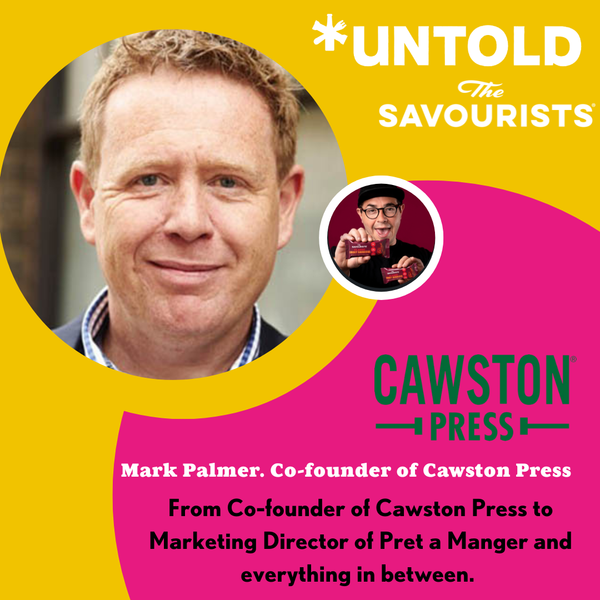 In this episode we chat with Mark Palmer about difficult times during his career in marketing. Mark shares some fascinating insights from his time at Green & Black's during the Cadbury takeover and how he navigated through the transition period. 

Mark's career in marketing began at United Biscuits, where he worked on promoting popular snack brands including McCoy's and Hula Hoops. Moving on to Burger King, where he spent four years as marketing manager, Mark moved to Green & Black's in 2001 where his role as Marketing Director took sales from £4m to £40m, and turned the brand from niche organic to premium everyday chocolate.
In 2012, Mark became Marketing Director of Pret A Manger, overseeing the brand's development globally. Pret now has 500 shops worldwide and sales of £900m. In 2016 Pret was voted brand of the year by the UK marketing industry, not least for its pioneering Veggie Pret initiative.


In 2017, Mark transitioned to a part time board advisory role at Pret and now combines this role with a range of other activities. He is the co-founder of soft drinks company Cawston Press, co-founder of LA Brewery Kombucha and Chairman of Union Hand Roasted coffee.