Mo Money, Fewer Problems
Episode 5,
Apr 29, 2021, 08:00 AM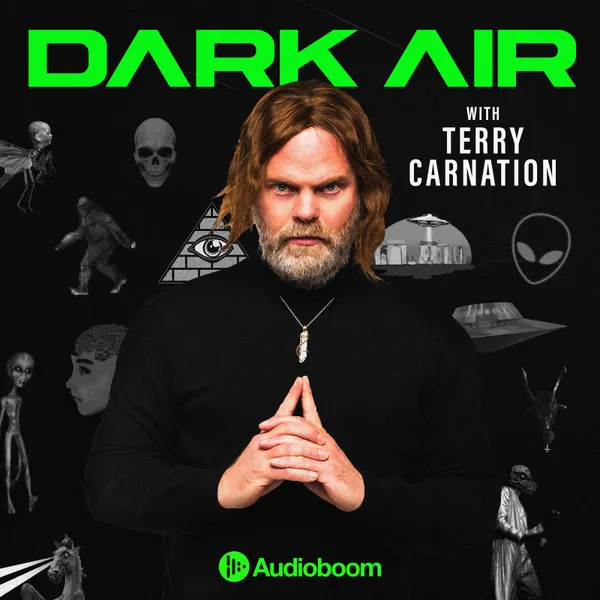 In need of cash, Terry begrudgingly allows Jeet to introduce him to social media. When Al threatens to fire Terry for illegal promotions, an unlikely co-host (Mindy Sterling) is thrust upon Terry.
Dark Air with Terry Carnation was created by Rainn Wilson and Aaron Lee and is produced by Thom Harp and Chris Kelly.
Starring: Rainn Wilson as Terry Carnation, Karan Soni as Jeet, Al Madrigal as Al, Yvette Nicole Brown as Dr. Lizzie, Aaron Lee as Dr. Kesden and Jennifer MacLean as Veronica.
Also featuring:
Mildred Moreno – Mindy Sterling
Aram – Adam Mondschien
Guest callers: Sheila Carrasco, Rob Dassie
Dark Air with Terry Carnation is produced by Imperial Mammoth, Audioboom and
Kelly&Kelly
.
For a full list of credits head to
terrycarnation.com/credit