Fame Be a Fickle Mistress
Episode 7,
May 13, 2021, 08:00 AM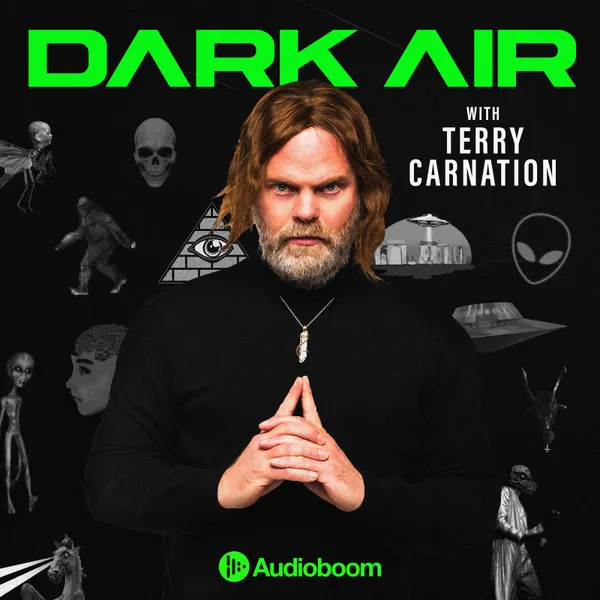 Terry has an ingenious idea to connect with fans and make some extra money on the side: He will host a live Dark Air show at Comic-Con! But he has no idea what he's in for when he meets a major celebrity (Nathan Fillion) with extraterrestrial motives.

Dark Air with Terry Carnation was created by Rainn Wilson and Aaron Lee and is produced by Thom Harp and Chris Kelly.
Starring: Rainn Wilson as Terry Carnation, Karan Soni as Jeet, Al Madrigal as Al, Yvette Nicole Brown as Dr. Lizzie, Aaron Lee as Dr. Kesden and Jennifer MacLean as Veronica.
Also featuring:
Nathan Fillion – Himself
Kevin Smith – Himself
Dana Davis – Herself
Chet Bhatra – Rizwan Manji
Kris Bhatra – Jinous Khadivian
"William Shatner" – Jim Messkimen
Guest 'Q&A's': Sheila Carrasco, Molly Quinn, Dominic Burgess
Dark Air with Terry Carnation is produced by Imperial Mammoth, Audioboom and
Kelly&Kelly
.