Jeremy Vine
Episode 1,
May 18, 2021, 01:00 AM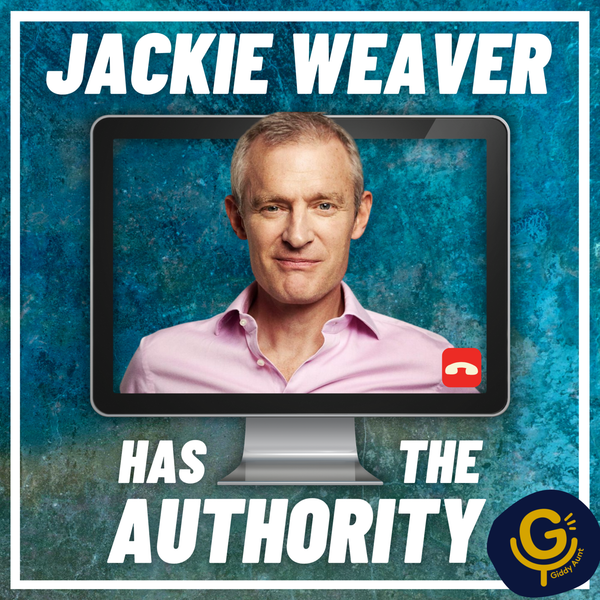 Welcome to the first ever episode of Jackie Weaver has the Authority - and it's a corker! Broadcasting legend and cycling fiend - Jeremy Vine - joins Jackie to answer life's big unanswered questions. In today's episode... 
  
If you could time travel, where would you go and why?
What's the best meal to cook for a first date and for a mother-in-law?
Should wearing lycra be a criminal offence? 
---


👋 Please consider supporting this show on
Patreon
for ad-free episodes, early access, shout-outs, Zoom calls with Jackie and tonnes of bonus content! Any donation really does help. 
🎧 Remember to hit "Subscribe" or "Follow" and leave a nice 5* review. Or she might kick you out.  
✉️ Looking to sponsor the show, get in touch, or just have a natter? ohmy@giddyauntcomedy.com. 
🐦 Follow @JackieWeaverPod on Twitter and send in your Agony Aunt Qs for future episodes.