📢 Red Gold Rush — a conversation with Jennifer Telesca
Episode 6,
Jun 16, 2021, 04:09 PM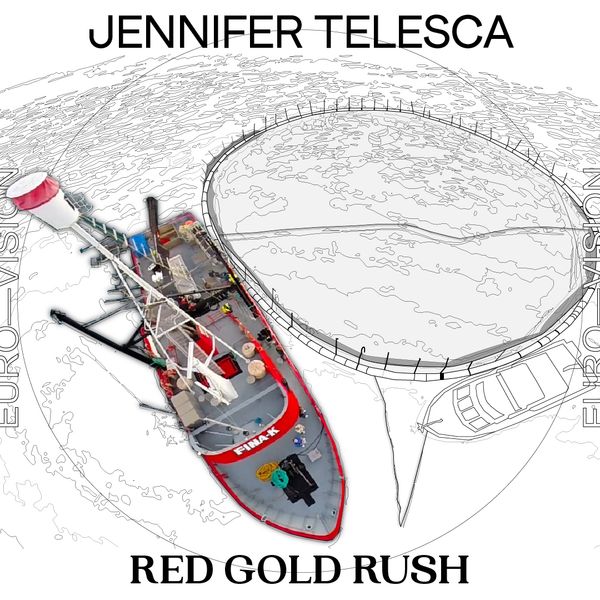 This EURO–VISION podcast episode examines the role of conservation management in accelerating pelagic exhaustion in conversation with Dr Jennifer Telesca, and outlines how to go about redefining hierarchies of value centred on multispecies respect.
Description
In the previous episode, we considered legacies of pelagic extraction from the perspective of artisanal fisherfolk, and discussed how to begin unthinking and unknowing these extractive ontologies. In the following, with
Dr Jennifer Telesca
we focus on the role of institutions tasked with conservation management in 'managing extinction'. We discuss how marine policymaking has contributed to the accelerating extraction of maritime life. In her recent article, '
Fishing for the Anthropocene: Time in Ocean Governance
', she denounces the role of managerial capitalism, armed with bleak yet powerful persuasive tools such as visual charts, scientific models and statistical formulas, which together "plan, measure and quantify time as an exercise of power at sea".  In this vein, our discussion will focus on the International Commission for the Conservation of Atlantic Tunas (ICCAT), and how it has managed and administered the extinction of the blue fin tuna, which is the focus of her recent book, Red Gold. We also consider modes of decentrering the legal spaciest policies by redefining value systems based on multispecies respect and environmental justice.
More
here
Download the transcript
here

FRAUD (Audrey Samson & Francisco Gallardo)
Original music by
Frédéric Laurier
Sound editing by
Kitty Turner
Images by
Francisca Roseiro
Partnerships
was produced as part of the 5th Istanbul Design Biennial — Empathy Revisited: Designs for more than one, organised by the Istanbul Foundation for Culture and Arts, and curated by: Mariana Pestana, Sumitra Upham and Billie Muraben.
The
EURO—VISION
public programme has been commissioned by Arts Catalyst & RADAR.
This public programme has been generously supported by the Canada Council for the Arts, Arts Council England and Acción Cultural Española.