Episode 9: with Marian Keyes
Season 1, Episode 9,
Jun 25, 2021, 06:23 PM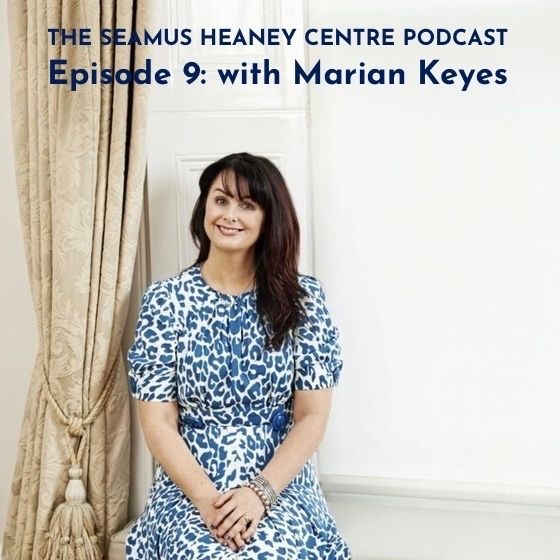 In this episode, we're joined by the best-selling Irish novelist, and SHC Fellow Marian Keyes. It was recorded during a masterclass with Marian and our students in spring 2021. Marian is introduced by director of the Seamus Heaney Centre, Glenn Patterson.
The Seamus Heaney Centre Podcast is created in a small back room by Stephen Sexton and Rachel Brown. It was produced by Conor McCafferty, with music by Nick Boyle, and editorial support by Dara McWade.

Marian Keyes was a Seamus Heaney Centre Fellow alongside playwright and director Enda Walsh, and artist and author Oliver Jeffers.