Finale
Episode 14,
Jul 01, 2021, 08:00 AM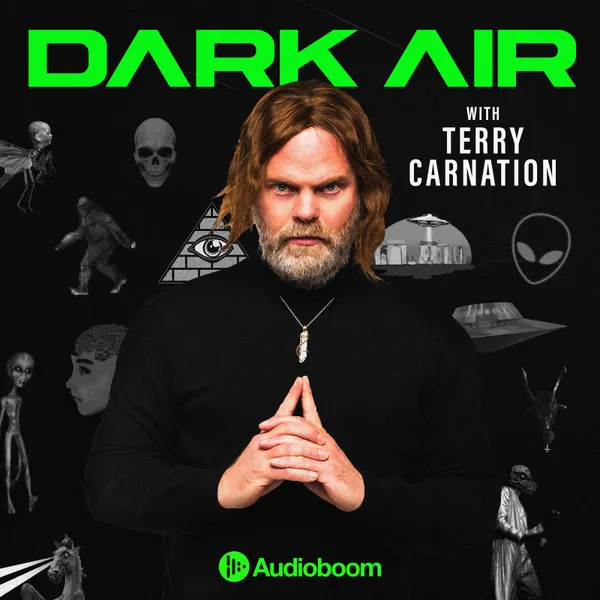 Having just been kidnapped, Terry is suspicious of everyone's motives. Do they know what happened to his wife? Will Terry finally get to the truth? Will his boss Al ever forgive Terry for sending Al's elderly mother to jail?
Buy Terry Carnation merch here:
http://terrycarnation.com/shop
Dark Air with Terry Carnation was created by Rainn Wilson and Aaron Lee and is produced by Thom Harp and Chris Kelly.
Starring: Rainn Wilson as Terry Carnation, Karan Soni as Jeet, Al Madrigal as Al, Yvette Nicole Brown as Dr. Lizzie, Aaron Lee as Dr. Kesden and Jennifer MacLean as Veronica.


Featuring:
Chet Bhatra – Rizwan Manji
Kris Bhatra – Jinous Khadivian
Dark Air Callers: Michael Coleman, Pete Gardner, Janet Varney
Dark Air with Terry Carnation is produced by Imperial Mammoth, Audioboom and
Kelly&Kelly
.