Volvo's EV Future Revealed | 01 July 2021
Episode 1130,
Jul 01, 2021, 11:00 AM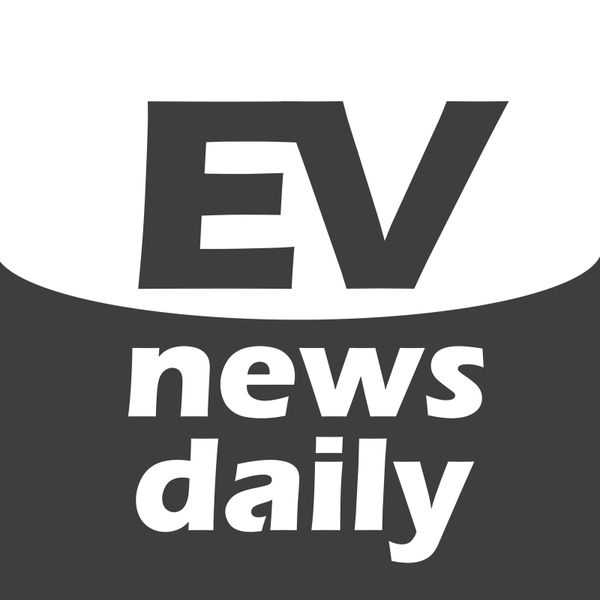 Today's big EV stories: • Volvo's future EV batteries aim for 1,000 km of real-world range • Future Volvo cars to run on VolvoCars.OS • Volvo aims for an IPO by the end of 2021 • ABB readies electric vehicle charger business for $3 billion IPO • Jobs boost as Nissan to build new electric model and battery plant in UK • US: Porsche Taycan Sales Surge In Q2 2021 • Porsche Taycan EV Recall Announcement to Fix Software Issue Soon: Sources • Porsche targets 100 fast-charging EU sites • Consumer Reports returns Tesla Model 3's 'Top Pick' rating • Lucid Motors CEO on taking on Tesla • Kia Prepares To Unleash Full-Size Electric SUV
Show #1130.
Good morning, good afternoon and good evening wherever you are in the world, welcome to EV News Daily for Thursday 1st July. It's  Martyn Lee here and I go through every EV story so you don't have to.
- Volvo announced on Wednesday that it will implement a wide variety of measures intended to improve electric vehicle batteries for future models. This includes what Volvo refers to as its second-generation EVs, which will start landing in vehicles in the coming years, followed by a third generation to debut around the middle of this decade.
- Not only will the battery consist of fewer components overall, it will sport a flat layout that will allow Volvo's EVs to rock a truly flat floor. The automaker hopes to improve energy density by approximately 50%
- But it's the third generation where things truly ramp up. Volvo hopes to dramatically reduce the material in each battery, in addition to using its sandwich structure as an integral part of the vehicle's floor, giving the car some added rigidity and further improving efficiency. It's these batteries that Volvo believes will allow 1,000 kilometers (about 621 miles) of real-world range.
- The automaker aims to halve the time it takes batteries to go from 10% to 80%. This will likely be done through a combination of 800-volt charging capability, lowering internal resistances and improving thermal management. Bidirectional charging, which allows an electric Volvo to contribute to the power grid, is slated to arrive with the XC90's electric successor in 2022
- Volvo Cars will take software development in-house as a car's appeal increasingly becomes more defined by software-driven functions and features, rather than traditional automotive attributes. The next generation of pure electric Volvo models, including the company's first SUV on a completely new electric-only technology base, will run on Volvo Cars' own operating system (OS), called VolvoCars.OS, for faster and more flexible development. Coupled with more frequent over-the-air updates to customer cars through their lifetime, the company's aim is to make Volvo cars better every day.
VolvoCars.OS will act as an umbrella system for electric Volvo cars. It incorporates the company's various operating systems across the car and the cloud, creating one coherent software OS environment. The underlying operating systems include Android Automotive OS, QNX, AUTOSAR and Linux
- VolvoCars.OS gives developers access to in-car features such as vehicle sensor data, user interfaces and cloud-based features such as fleet data, subject to customer consent. This allows developers to create new services and applications for Volvo cars.
- Rather than relying on multiple electronic control units around the car that control individual features and systems, an increasing amount of in-house developed software will run in a powerful core computing system in the car.
- Volvo Cars is "making good progress" toward a potential initial public offering by the end of this year, CEO Hakan Samuelsson told Reuters. "We are looking at the possibility of doing an IPO before the end of the year," listing shares on the Nasdaq Stockholm exchange, Samuelsson said in an interview on Wednesday.
- Samuelsson said Volvo and Geely will continue to share vehicle architectures, combustion powertrains and other components. But the companies will do so at "an arm's length distance," consistent with the way independent companies do business, he said.
- In Europe, the company plans to change its retail operations so that customers order new EVs directly from the manufacturer, with dealers paid commissions to deliver them, Samuelsson said. In the U.S., where laws protect existing dealers, Volvo will still sell vehicles through franchised retailers.
- Swiss technology group ABB (ABBN.S) plans to list its e-mobility division on the stock market next year in a deal that could value the fast-growing business at about $3 billion, according to three people close to the matter.The e-mobility business, which makes fast chargers for electric cars and buses, is benefiting from a global boom in battery-powered vehicles.
- ABB's e-mobility business employs 850 staff and posted revenues of $220 million in 2020. It has recorded an average growth rate of 50% over the past five years, although that pace is expected to moderate in coming years. Analysts at Goldman Sachs estimated in May that the unit's sales would grow to $495 million next year.
- Japanese car giant Nissan is to build a new electric model and huge battery plant in the UK in a massive boost to the automotive industry. More than 1,600 jobs will be created in Sunderland and an estimated 4,500 in supply companies under an investment of £1 billion.More than £420 million will be invested in building a new-generation all-electric vehicle.
- The car-maker will partner with Envision AESC, a global company in battery technology, and Sunderland City Council.There will be three interconnected initiatives bringing together electric vehicles, renewable energy and battery production, which Nissan said sets a blueprint for the future of the automotive industry.
- Porsche significantly expanded its electric car sales in the U.S., delivering a record number of 3,359 Taycans (all versions). The growth rate from a low base of 818 (affected by COVID-19-related lockdowns) is 313% year-over-year.
That's a pretty amazing result, especially if we compare it with the total volume of 18,958 (up 55.5% year-over-year), because all-electric cars already stand for 17.7% of the total Porsche volume in the U.S.
- After the first six months of 2021, Porsche sold some 5,367 Taycans in the U.S. (and 9,911 cumulatively). At the current rate it should hit 10,000 in 2021 and 15,000 cumulatively total by the end of 2021.
- Porsche AG is planning a global recall of its Taycan electric car to fix a software issue that can cause a sudden loss of power, according to people familiar with the matter. The move follows reports of cars switching to emergency mode in the U.S. that prompted an investigation by the National Highway Traffic Safety Administration in May, said the people, who asked not to be identified as the plan isn't public.
- There have been no reported accidents or injuries, a recall of Porsche's first all-electric car underscores the technical challenges of rolling out vehicles packed with increasingly sophisticated software gadgetry on a large scale.
- Porsche is aiming to set up around 100 of its own fast-charging locations in Europe by 2025.
- During Volkswagen's 'Power Day' in March, Porsche CEO Oliver Blume announced Porsche's own HPC network along important traffic axes in addition to the Ionity locations. At the time, it was said that in the future each location would offer between six and twelve charging points with a capacity of 350 kW, a roof, and also comfortable places to stay while charging.
- As part of a pilot project with 15 dealers, a booking system will initially be tested that allows Taycan drivers to reserve a charging slot via smartphone.
- Audi is another Volkswagen subsidiary currently working on a concept for its own fast-charging network. The core of Audi's approach is 'premium' HPC charging in combination with a lounge offer.
- Consumer Reports and the Insurance Institute for Highway Safety have once again given their thumbs up to the Tesla Model 3 after it passed a test of its new automatic braking system. As of May 1, Tesla switched from a radar-based system to a camera-based system it dubbed Tesla Vision as a way to have the Model 3's automatic braking system avoid other vehicles or pedestrians. That change prompted IIHS to remove the Model 3's "Top Safety Pick+" designation last month until the organization could test the new feature. Consumer Reports also dropped its "Top Pick" recommendation for Tesla's best-selling car, and the US National Highway Traffic Safety Administration no longer lists the Model 3 as having an automatic braking or a front collision warning system.But the IIHS has conducted its own independent tests of the new Tesla system, and given its top rating of "superior" for avoiding other cars, and its second highest rating of "advanced" for avoiding pedestrians. Both ratings were similar to the scores the old system for the Model 3 received.
If you could only afford one, would you rather - Solar Panels or battery storage? On one hand, energy generation. But then again, being able to store electricity when it's cheap and use it later to charge your EV. 
It would mean a lot if you could take 2mins to leave a quick review on whichever platform you download the podcast.
And  if you have an Amazon Echo, download our Alexa Skill, search for EV News Daily and add it as a flash briefing.
Come and say hi on Facebook, LinkedIn or Twitter just search EV News Daily, have a wonderful day, I'll catch you tomorrow and remember…there's no such thing as a self-charging hybrid.
PREMIUM PARTNERS
BRAD CROSBY
PORSCHE OF THE VILLAGE CINCINNATI
VOLVO CARS CINCINNATI EAST
DEREK REILLY FROM THE EV REVIEW IRELAND YOUTUBE CHANNEL