Bonus - Terry's Missing
Episode 16,
Jul 15, 2021, 08:00 AM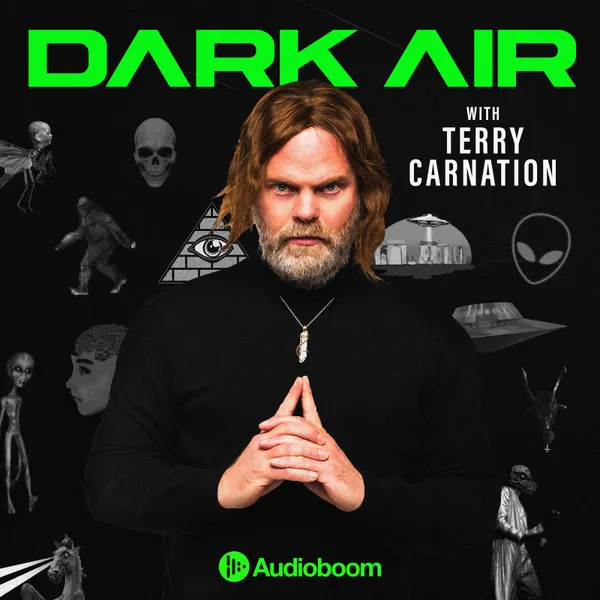 While Terry is "in the hospital", Jeet plays previously unheard calls from the Dark Air vault (which isn't in a vault, more like a box of tapes on the top shelf in the supply closet) featuring Terry's old audio engineer, Reginald.
Buy Terry Carnation merch here:
http://terrycarnation.com/shop
Dark Air with Terry Carnation was created by Rainn Wilson and Aaron Lee and is produced by Thom Harp and Chris Kelly.
Starring: Rainn Wilson as Terry Carnation, Karan Soni as Jeet, Al Madrigal as Al, Yvette Nicole Brown as Dr. Lizzie, Aaron Lee as Dr. Kesden and Jennifer MacLean as Veronica.


Featuring:
Steve Agee as Reginald
Dark Air Callers: Kether Donohue, Kevin Smith, Phil Abrams, Danielle Koenig
Dark Air with Terry Carnation is produced by Imperial Mammoth, Audioboom and
Kelly&Kelly
.