Bonus - Terry's Still Missing
Episode 17,
Jul 22, 2021, 06:00 AM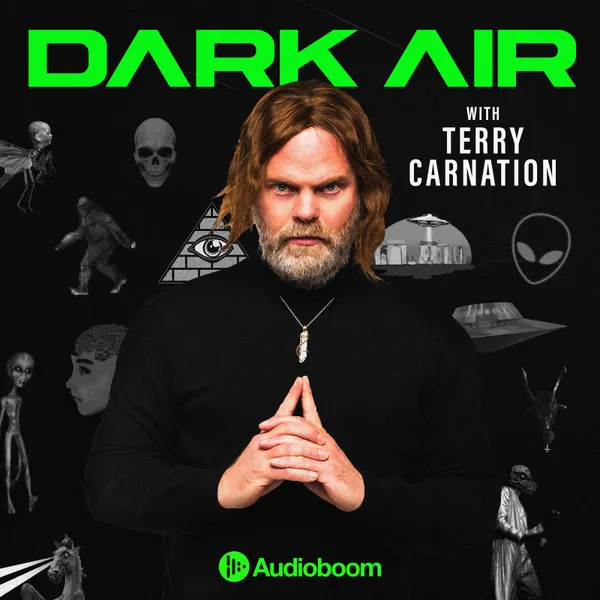 It's another night of calls with Terry back at the mic. Or IS he? Jeet gets a call from Terry's old intern / frenemy (minus the "fr") Wes Poppovitz threatening to expose him. Complicating matters, Future Terry calls in and messes up the time-space continuum.
Buy Terry Carnation merch here:
http://terrycarnation.com/shop
Dark Air with Terry Carnation was created by Rainn Wilson and Aaron Lee and is produced by Thom Harp and Chris Kelly.
Starring: Rainn Wilson as Terry Carnation, Karan Soni as Jeet, Al Madrigal as Al, Yvette Nicole Brown as Dr. Lizzie, Aaron Lee as Dr. Kesden and Jennifer MacLean as Veronica.


Featuring:
Tom Lennon as Wes Poppovitz
Dark Air Callers: Mark Proksch, Rizwan Manji, Tien Tran, Nathan Fillion
Dark Air with Terry Carnation is produced by Imperial Mammoth, Audioboom and
Kelly&Kelly
.