Bonus - OMG, Seriously, Is Terry Ever Coming Back?!
Episode 18,
Jul 29, 2021, 06:00 AM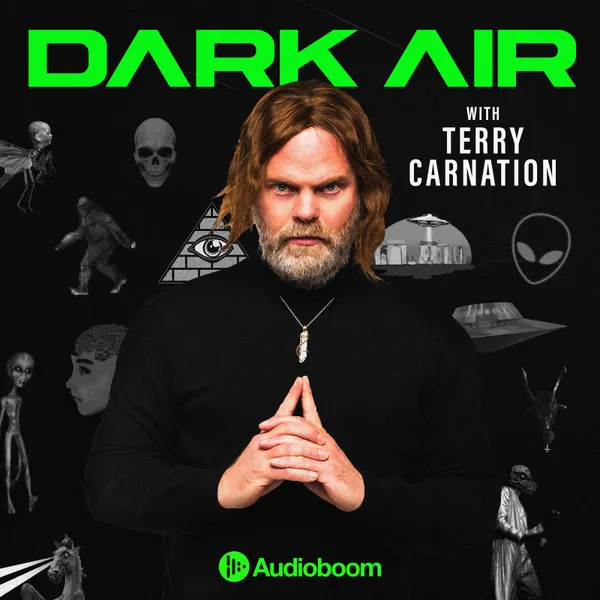 After getting death threats, Jeet admits the sordid truth about his cover-up at KSB, but just when all seems lost, Jeet gets a call… from Terry?
Buy Terry Carnation merch here:
http://terrycarnation.com/shop
Dark Air with Terry Carnation was created by Rainn Wilson and Aaron Lee and is produced by Thom Harp and Chris Kelly.
Starring: Rainn Wilson as Terry Carnation, Karan Soni as Jeet, Al Madrigal as Al, Yvette Nicole Brown as Dr. Lizzie, Aaron Lee as Dr. Kesden and Jennifer MacLean as Veronica.


Featuring:
Dark Air Callers: Yvette Nicole Brown, Bob Dassie, Zehra Fazal, Jim Messkimen
Dark Air with Terry Carnation is produced by Imperial Mammoth, Audioboom and
Kelly&Kelly
.