Service Course | Keirin and culture
Season 9, Episode 130,
Jul 31, 2021, 02:44 PM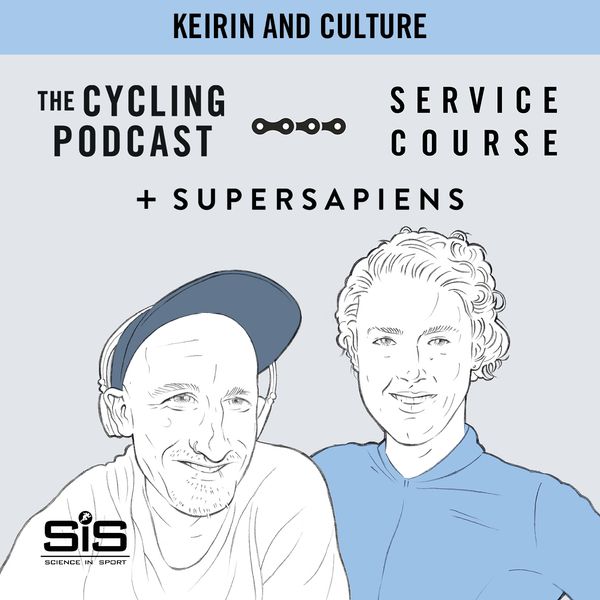 In this month's episode of Service Course, Lizzy and Tom turn their eyes on Japan. Yes they talk about some of the tech that helped win the men's and women's road races (hello Core temperature sensors), as well as some of the kit that's going to be unveiled at the track cycling events, but the main focus is not the Olympics.
For this edition Tom has a long conversation with Justin McCurry, if that name is familiar to you, it's probably because Justin is
The Guardian
's Japan correspondent and so he's a very busy man right now. Justin is also an author, his new book
War On Wheels
takes you deep into the strange and thrilling world of Japanese Keirin racing.
It's a fascinating chat that looks into all aspects of Keirin culture, including the design of the bikes which still have to be made from steel. In fact every part of a Keirin bike has to conform to certain standards in order for it to be approved for use and to get the NJS stamp, something that was much coveted by anyone riding around on a fixed gear in London in the noughties. Since speaking to Justin, Tom has come one step closer to starting his own NJS build...
Chris Blomfield-Brown from CORE appears in
this episode
.
Lizzy Banks and Tom Whalley take a close look at the new HB.T track bike that Team GB will be riding at the Olympics in Tokyo in
this episode
.
The Cycling Podcast is supported by Supersapiens and Science in Sport.
Supersapiens is a continuous glucose monitoring system that helps you make the right fuelling choices. See
supersapiens.com
For 25% off all your SiS products, go to
scienceinsport.com
and enter the code SISCP25 at the checkout.
This episode is also supported by Babbel. If you'd like to learn a new language, Babbel is the app that combines tech with learning and gameplay. Get an additional six months free when you sign up for six months at
uk.babbel.com/play
with the code
CYCLING