Boardwalk of Ocean City Dreams ep.210 #GrownDadBusiness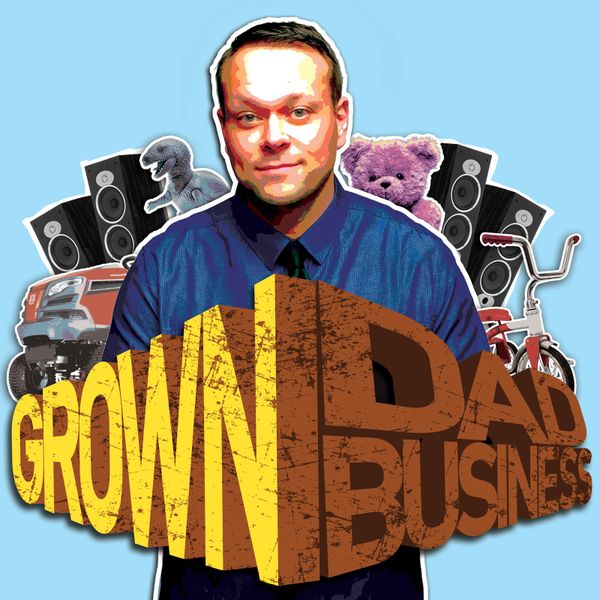 Back from vacation, Aaron goes through the finer points of vacationing in Ocean City. Also: Salt Water Taffy, hotel pool, speed boats, dolphins, smokin grannys, Dilfs, sand sculpting preachers, fave foods there AND what should we with do with Bill Cosby albums?
Find the PODCAST VIDEO FREE on Patreon!
Please consider supporting monthly on
Patreon.com/AaronKleiber
- a way to subscribe monthly - just like Netflix - to your favorite creative people AND get exclusive content like podcast video, stand up audio/video, kidmental beats, swag, mail n more!
Even one-time support via Venmo/CashApp/Paypal is amazing - and all Links @
Linktr.ee/AaronKleiber
*Aaron's Amazon Comedy Special '
Grown @%$ Dad
' Streaming NOW!
Audio available on iTunes, Spotify, Pandora, IHeartRadio AND SiriusXM!
Do me a favor? Anywhere you LISTEN to the podcast - can you write us a review on iTunes? Even SUBSCRIBE to the podcast on every podcast platform you have, that'd be great.
Original Music by kidmental,
www.kidmental.com
Instrumental theme, engineered by Ryan Pahnke, sampled "King for a Day" by Passion HiFi @Passion_HiFi
EvilTwinRecords.com
Produced & Edited by Aaron Kleiber