Terrace Talk (S3.E2) | Manchester City v Norwich City | The Pink Un
Season 11, Episode 380,
Aug 19, 2021, 05:30 PM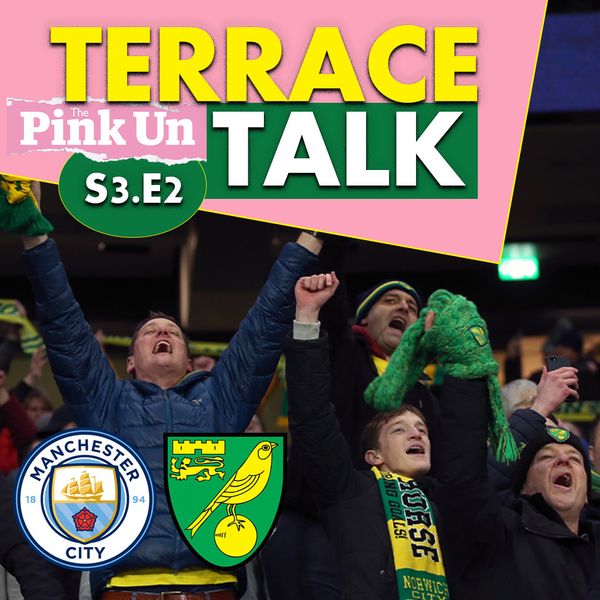 Connor is joined by Man City fan Dan Burke (FussballDan) and Norwich City fan Jack Wright (@JackWright_BSB) ahead of Norwich's trip to The Etihad to take on the reigning champions.


***
You can also hear the Pink Un Podcast on Norwich's Community radio station, Future Radio 107.8FM.
***
To get in touch with the podcast now and in future, send any comments and questions into the crew with an email to norfolksport@archant.co.uk or get in touch with us
@pinkun on Twitter
, where are our direct messages are open.
And if you're interested in sponsoring the pod, or placing an advert in one of our shows, email Matt.Withers@archant.co.uk
For all the latest Norwich City news, opinions, features and videos visit:
pinkun.com
ALSO FIND US AT THE FOLLOWING:

Subscribe:
pinkun.com/podcast
Twitter:
twitter.com/pinkun
Facebook:
fb.me/thepinkun
Instagram:
instagram.com/the_pinkun
#NCFC #Norwich #City #NorwichCity #Norfolk #Football #Soccer #Canaries #OTBC #COYY #Premier #League #EPL #Daniel #Farke #Manchester #City #Citizens #ManCity #Terrace #Talk #Pep #Guardiola #MCFC#Connor #Southwell