Minisode 28: Season 4 Kick Off & Review Contest Winners
Season 4, Episode 28,
Sep 13, 2021, 10:00 AM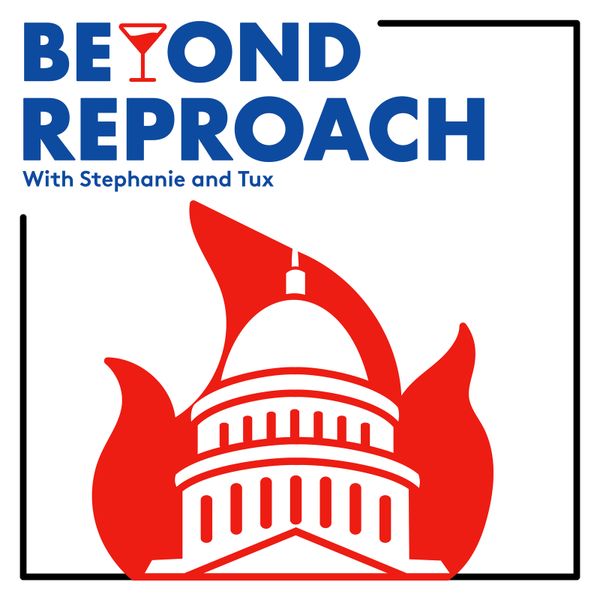 It's Season 4, y'all! We took a break to recharge and we are back to give updates about all the fun changes we have planned this season and to reveal the two winners of our listener review contest!  By popular demand we will be releasing standalone scandals for Season 4. This means there will be two signature cocktails each month and Beyond Reproach episodes coming atcha weekly! <insert Jamaican airhorns>
Thanks to everyone who has taken time to review us on Apple Podcast, we appreciate you! It truly helps the podcast rise in the rankings on iTunes.
ALSO MENTIONED: Our responsible 4yr doing his part to flatten the curve, a real summer break, Live Hashtag History's show guest spot, ADK vacay, knickknacks, paddywacks, giving dogs bones, Total Wines, new format alert, the man, our only fans patreon, Hashtag History, live shows with signature cocktails and Alaskan airhorns.
For more info about us and to peruse our online shop:
SITE
SOCIALS
Don't forget to rate, review, & subscribe y'all! Tell 2 friends while you are at it!
PATREON
If you want to throw us a couple nickels that we can throw at Tim, our podfather and savior.
OUR SPONSORS
If you would like to sponsor the podcast, please get in touch with us at BeyondReproachPod@gmail.com