e284 - A Springall special | The NR F1 Podcast
Season 9, Episode 25,
Sep 19, 2021, 05:23 PM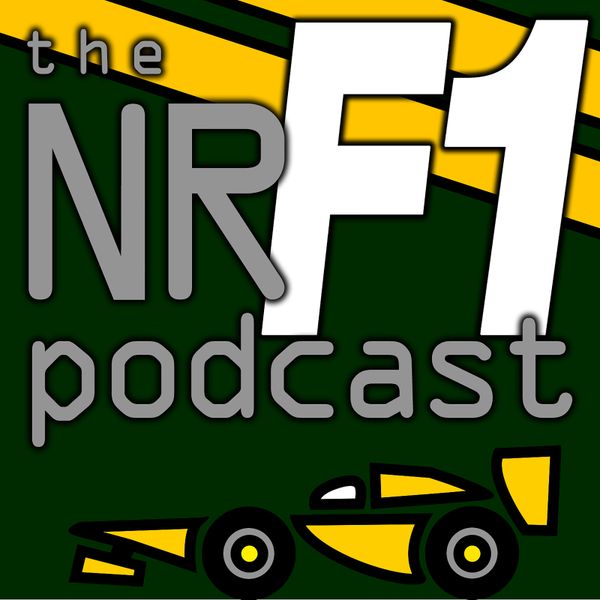 The NR F1 Podcast continues with e284 covering all the latest news, talking points from the Italian GP and looking ahead to Russia.
The NR F1 Podcast bring you Edition 284.
We're back, with the latest F1 news and catching up on all the race action.


Dan Springall hosts, alongside his brother Callum Springall.
 
***
The British county of Norfolk is where the iconic success of Team Lotus was cultivated, where Ayrton Senna, Graham Hill, Martin Brundle, Mark Webber, George Russell and more honed their race craft - and home to The NR F1 Podcast.
Find all you need to know about The NR F1 Podcast and how to join in with the fun by visiting our website:
http://nrf1.uk
GET IN TOUCH | Follow our social media feeds and join the fun: 
EMAIL | nrf1podcast@gmail.com
***
As for some of our most iconic podcasts, try these:
@F1 #F1 #Formula1 #Podcast #ItalyGP #Monza #RussiaGP #Hamilton #Verstappen #SummerBreak #BritishGP AustriaGP #StyriaGP #McLaren #Norris #RedBullRing #RedBull #Perez #2021  #FranceGP #MonacoGP #Review     #F1isback #Preview  #Albon #Schumacher #Ilott #WorldChampion  #Sebastian #Vettel #Charles #Leclerc #Valtteri #Bottas #Lewis #blacklivesmatter #Seb #Max #2019 #Kimi #Raikkkonen #Review #GrandPrix #GP #LH44 #TeamLH #SV5 #Podcast #Motorsport #F1Fantasy #F1FastFact #FIA #Norfolk #RedBull # #RBR #Ferrari #Ricciardo #Williams #Mercedes #ToroRosso #STR #Sainz #Renault #McLaren #Sauber #Haas #Romain #Grosjean #Leclerc #Gasly #George #Russell #F1isback