Stress, Fears and Positive Chaos
Season 1, Episode 17,
Oct 27, 2021, 08:00 AM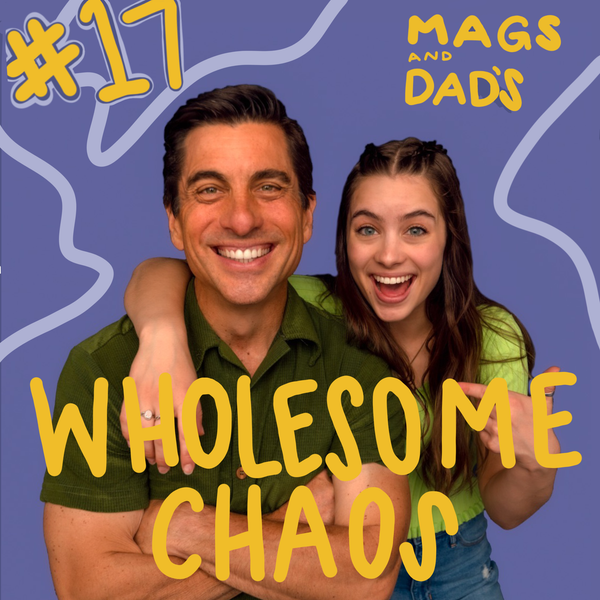 Mags and her dad discuss stress, fears for each other, and the positivity of Chaos.
Show Notes:
2:00     Do Maggie's parents think about becoming grandparents?
8:40     Listener Question: Chloe – What are your fears for each other?  Maggie severe OCD phase as a child.
15:30   Dan feeling overwhelmed but also loving the abundance of opportunities.
18:19   Dan's new program "Positive Chaos."
19:50   Mags punks her dad with "The Unbreakable Tire."
23:58   Listener Question from Christian: Do you have any tips on putting away phones or distractions when you need to get something done?
31:05   IHOP experience in Austin.  THANK YOU to our wonderful servers and cooks!!!
33:20   Listener Question from Valentina: Do you recommend any other podcasts like yours?  
36:45   Listener Question from Julia: Trying out for basketball team.  Any tips for handling the stress?
38:15   Misner vs. Uta Hagen: preparing for acting auditions and then what happens...
40:45   Maggie find out from TikTok she was in David Dobrik's vlog.