EP2: 1995 - Pia Sundhage - Amateur Days & the Growth of Professionalism
Episode 2,
Nov 10, 2021, 06:00 AM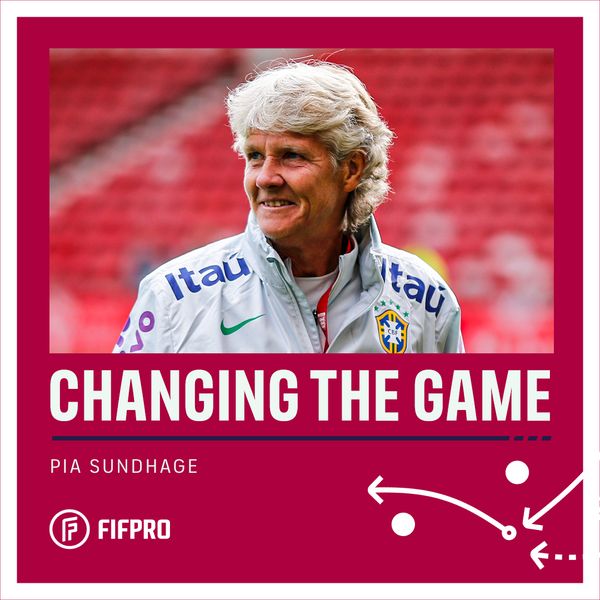 Sweden legend Pia Sundhage joins Ali Riley to discuss the 1995 FIFA Women's World Cup and the turning point it had for women's football, in the latest episode of FIFPRO's Changing the Game.

Pia explains how and why she pretended to be a boy when playing as a youngster, and also examines the changes that have taken place since her amateur days, whilst setting out what more needs to be done to advance the professionalism of the modern game.

With accolades that include the 2012 FIFA Women's World Coach of the Year, Pia has enjoyed a highly successful career as a coach since retiring as a player and she shares the joy she has found in this role and reveals her hopes for future generations.

Stay tuned for the next episode of FIFPRO's Changing The Game with Carolina Morace, out 17th November.