Strong Female Condor who Don't Need No Man
Season 8, Episode 13,
Nov 17, 2021, 10:00 AM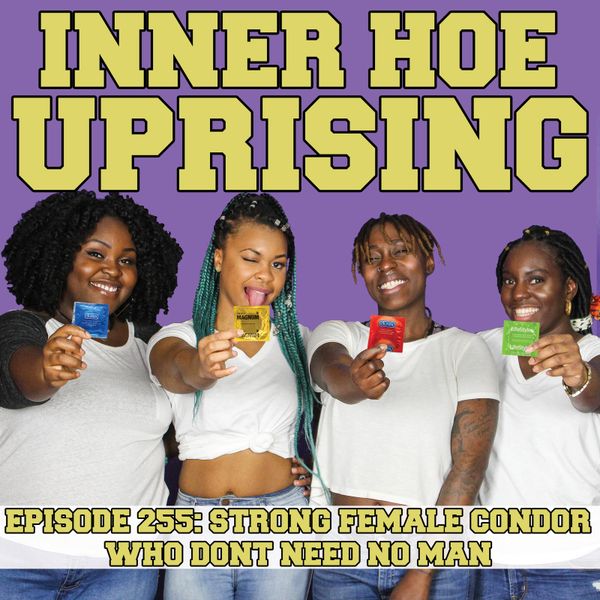 This episode  — Asexual birds living their best lives, data surveillance as HIV intervention and the advocates challenging the practice, a win for Intersex youth in Austin Texas, what would happen if Harriet Tubmans descendants we're BBL bad bitches and much more. 
HASHTAGS
Use #InnerHoeUprising and #Podin to keep up with this conversation on social media and let others know that you are listening. 
SPONSOR(S)
Remember you can start living a happier life today with Betterhelp by using code IHU for 10% off your first month. 
RELEVANT LINKS AND NOTES
WRITE IN EMAIL
CALL IN VOICE MAIL
(404) 491-9158
SPEAKING GIGS
Wanna pay us to VIRTUALLY speak at your school or conference about sex positivity, black feminism, or the other kinds of topics we discuss on this show?  We'd love to! To book us, send us a line to ihupodcast@gmail.com 
MUSIC
SOCIAL MEDIA
Inner Hoe Uprising| IG: @InnerHoeUprising | Twitter: @InnerHoeUprisin
 Akua | IG & Twitter: @heyyakuagirl 
Sam | IG, & Twitter: @slamridd  
 #black #woman #sex #feminist #womanist #Comedy #raunchy #queer #pride #quiltbang #sexuality #lgbtq #lgbt #funny #agender #transgender #nonmonagamy #feminism #intersectionalfeminism #kink #porn #BDSM #dating #love #relationships #blackwomen #blackpeople #podcast #sexualwellness #sexualhealth