India's Heritage Structures - A Goldmine For Luxury Hospitality, With Avijit Singh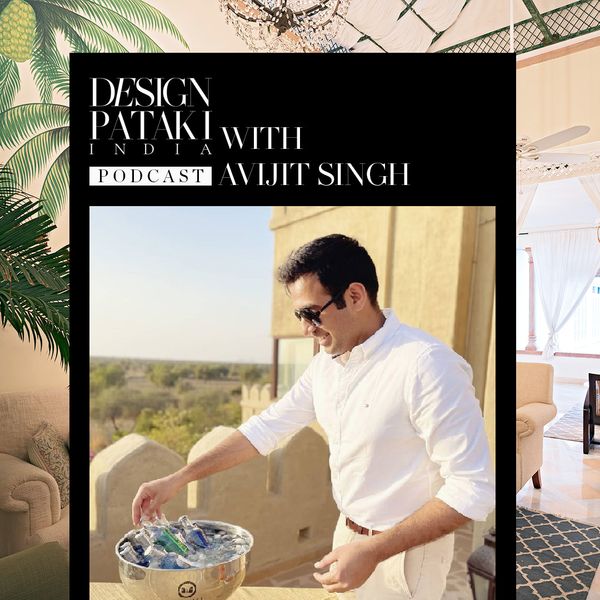 Hotelier Avijit Singh comes from a legacy of Rajasthani royalty that goes back to the 1600s. His family's ancestral properties - Mihirgarh, Rohetgarh, and The Rohet House, are now luxury boutique hotels that capture the essence of the regal desert state. Over the past two and a half decades, they have evolved into an exceptional bouquet of experiential properties. These have been recognized with some of the highest Global Awards that the industry bestows. After having worked with hospitality groups like Raffles and Taj, Avijit joined House of Rohet and has been a part of his family legacy since 2015.
Here are a few things we discuss with him - 
Is heritage hospitality in its Golden Age? 
How are millennials reshaping the current trends in luxury travel? 
What are some of the ways in which hoteliers can ensure a more holistic, global experience, especially for foreign tourists?
How can we merge both luxury and sustainability in the heritage hospitality industry?
The Design Pataki Podcast is brought to you by Design Pataki, one of India's foremost digital magazines on luxury design. For our top editorial stories on art, architecture and interiors, head to
www.designpataki.com
. 
To contact Design Pataki, please email info@designpataki.com. 
The Design Pataki Podcast is produced in collaboration with Studio41.