Is the dating pool full of p*ss?
Season 8, Episode 16,
Dec 08, 2021, 10:00 AM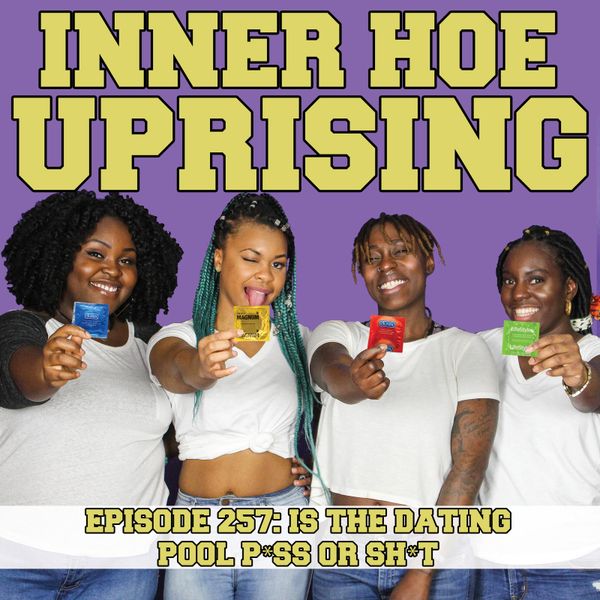 This episode we're answering the question -- is the dating pool filled with p*ss or is it covered in sh*t? Plus the wildest stuff seen by flight attendants, how the conservative white religious RIGHT is coming for all our civil liberties -- and how you can fight back, some questionable songs from our childhood, and much more.  
SPONSOR(S)
Remember you can start living a happier life today with Betterhelp by using code IHU for 10% off your first month. 
RELEVANT LINKS AND NOTES
WRITE IN EMAIL
MUSIC
SOCIAL MEDIA
Inner Hoe Uprising| IG: @InnerHoeUprising | Twitter: @InnerHoeUprisin
 Akua | IG & Twitter: @heyyakuagirl 
Rebecca| IG @thedarkestimeline & @fatblacksnack | Twitter: @existncrysis 
Sam | IG, & Twitter: @slamridd  
 #black #woman #sex #feminist #womanist #Comedy #raunchy #queer #pride #quiltbang #sexuality #lgbtq #lgbt #funny #agender #transgender #nonmonagamy #feminism #intersectionalfeminism #kink #porn #BDSM #dating #love #relationships #blackwomen #blackpeople #podcast #sexualwellness #sexualhealth