EP6: 2019 - Janine van Wyk & leading South Africa
Episode 6,
Dec 08, 2021, 06:00 AM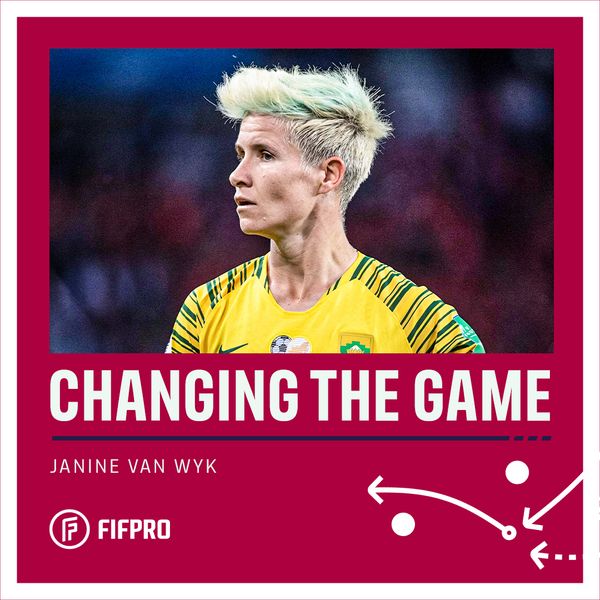 South Africa women's captain, Janine van Wyk joins Ali Riley to discuss the 2019 FIFA Women's World Cup in France and the impact that the tournament had on the landscape of women's football (2:09). 
Looking back on her debut for the national side in 2005 and her role as captain in 2013, Van Wyk explores the challenges that come with leadership (15:00) and how steps must be taken to improve pathways and funding to nurture talent in South Africa (8:34). 
With over 170 caps, Van Wyk is the most capped South African football player of all time and discussion turns to the positive effects that sport has had on her life, and her ambition to give back to her community through JVW FC; the club she founded in 2013 which provides opportunities for girls in South Africa to play football (22:30).