Revolutionary Socialism and Dating Apps THE 'ART OF THINKING' Greg Scorzo with Douglas Lain
Episode 20,
Dec 12, 2021, 09:54 PM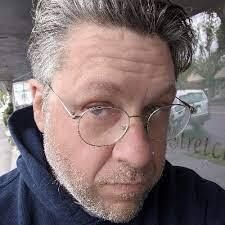 In this Art of Thinking Podcast, Greg Scorzo talks to writer, podcaster, and Zero Books publisher Douglas Lain. In the first two hours of this podcast, Scorzo and Lain discuss the ethos of Zero Books, Diet Soap media, Lain's departure from Zero Books, communism, the instability of capitalism, working class revolutions, the problem of mass production, whether social structures undermine free will, incentives as desire technology, a world without wages or profit, the prospects for a working class revolution, and whether capitalism is worse than alternative forms of social organisation.  In the third hour of this podcast, Scorzo and Lain discuss Lain's experiences on dating Apps, his experience as a newly single person at age fifty, sex positive feminism, the connection between sex and love, and whether or not Lain would ever date a porn star. 
Sorry about the mic issues. However, it goes without saying, this discussion is still audible, and still riveting....

All The 'Art of Thinking' with Greg Scorzo podcasts are available on major platforms via Audio Boom including Spotify, Apple Podcasts and many more. 


Follow the link to listen and
subscribe
to all of our podcast channels that are applicable.
Our podcasts are also available via YouTube. Follow and subscribe to our
YouTube channel

Greg Scorzo's book LOVE BEFORE COVID - is available to buy on 


T
he Audioplay 'LOVE BEFORE COVID' comprising 3 Chapters of the book is available via
audioboom
linking to all major podcast platforms.
For latest news and offers
Interested in being part of our podcast? Contact us using the following
link
and we will be in touch with you soon.