Early-Stage Tech Startups in Europe w/ Chris Sisserian @ Sifted
Season 2, Episode 1,
Feb 08, 2022, 07:44 AM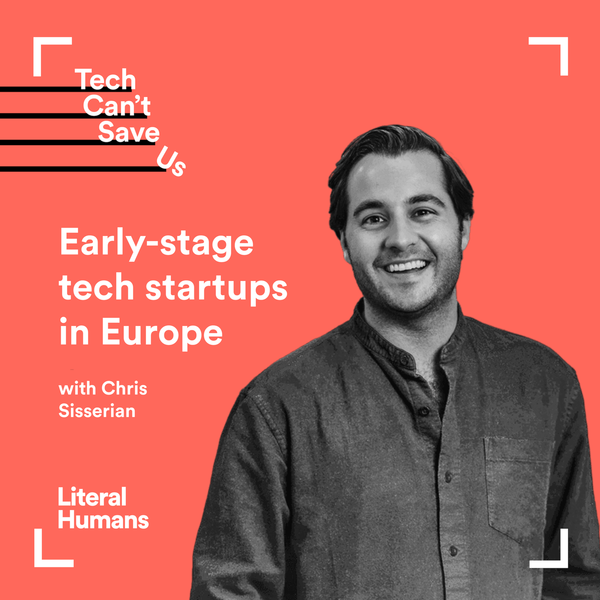 Welcome to Season 2 of Tech Can't Save Us!
In this episode, we welcome Chris Sisserian, Head of Intelligence @ Sifted. His team is responsible for putting out weekly briefings that cover the early-stage tech ecosystem in Europe. Their most recent briefings have covered hot topics like femtech, last mile delivery, and online groceries.
We kick off the episode discussing tech for good headlines such as Meta/Facebook's latest shenanigans, big moves in the gaming space (Microsoft's purchase of Activision Blizzard), and the US government's questionable deployment of "dog drones" along the US southern border.
Beyond the headlines, we dig into the work Chris' team is doing to elevate and deliver investment-grade research on the early stage startup world in Europe. We dive into a few favorite briefings such as Gaming and Proptech, while also teasing some upcoming briefings on Edtech and a soon-to-be-published ranking of unicorn and "soonicorn" startups.
If you're looking to deepen your perspective on early-stage tech startups in Europe, have a listen to this exciting new episode.
Here's where you can find Chris & Sifted & Sifted Pro Briefings: