Re-aligning Your Company Values & Purpose - With Caroline Redman
Season 1, Episode 5,
Feb 08, 2022, 08:43 PM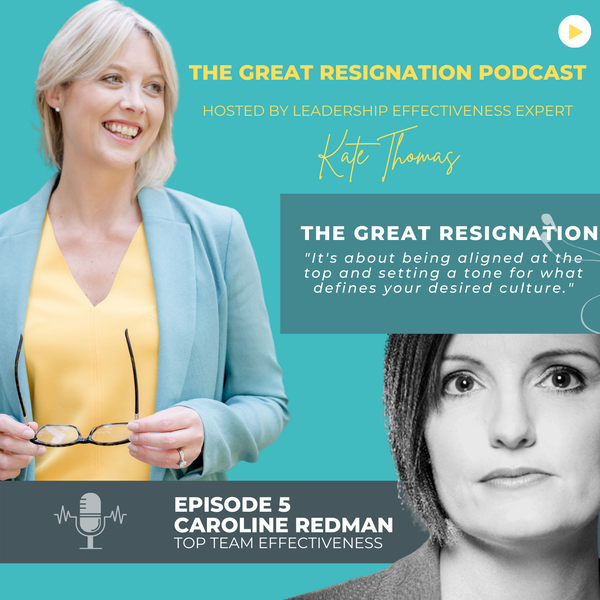 The Great Resignation - Episode 5 With Caroline Redman Top Team Effectiveness Coach "It's about being aligned at the top and setting a tone for what defines your desired culture."
The Great Resignation - Episode 5
With Caroline Redman
Top Team Effectiveness Coach
he Great Shift - Time To Pause 
This episode talks to the purpose of why I do what I do. Working with the
#topteam
and
#leaders
is at the core of
NewlandRock
's work. It's a joy to partner with experts to truly maximise our impact.
In today's episode of the
NewlandRock
Leadership Effectiveness Podcast, we look at how companies and leadership teams should take this time to pause and question if what was important to them pre-pandemic is still the same.
In this final episode of the Great Resignation Discussion, I join forces with
Caroline Redman
to discuss the potential for using this time to get on the front foot with re-assessing and re-aligning company values and purpose. Over the last few episodes, we've dug into the people behind the 'Great Resignation' and the impact that it is having on companies. Today's episode is about taking a look at how the leaders at the top can make a significant difference.
Here are some of the key topics we cover:
* Is this an opportunity for Leaders to raise their game & think critically about what's going on?
* The
#greatresignation
has been a huge shake-up for us as individuals - now it's time to use this as a catalyst for leadership reflection & change
* Senior Leadership teams are not immune to wanting to reconsider and reassess their priorities
* What's the root cause for leaders to want to move on from your organisation?