Better Lawns and Gardens - Hour 2 Garden For Wildlife March 5, 2022
Season 2, Episode 151,
Mar 06, 2022, 02:09 AM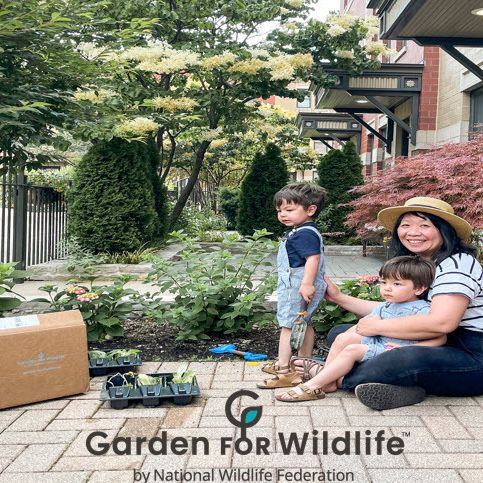 Better Lawns and Gardens, Florida's most popular gardening show with gardening expert Teresa Watkins. www.betterlawns.com
Better Lawns and Gardens
Hour 2 – Coming to you from
Summit Responsible Solutions Studios,
Host and garden expert, Teresa Watkins interviews Mary Phillips, Head of Garden for Wildlife, on the gardening campaign "Plant with a Purpose!"  Garden questions and texts include using cat fur, coffee grounds, and teabags in compost, transplanting a 5' tall pittosporum, Tabebuia that never flowers, topping oleanders, fertilizing shrubs, National Wildlife Federation certification, and more.   
https://bit.ly/3c1f5x7
Teresa's newest garden acquisition: Sunflower bird bath
https://bit.ly/3IOS3YF
 Graphic credit: Garden with Wildlife, National Wildlife Federation 
 Listen to
Better Lawns and Gardens
every Saturday 7 am - 9 am EST. 
Call in with your garden questions 1.888.455.2867, or text 23680.   
#WFLF #WFLA #FNN #BetterLawns #gardening #Florida #planting #gardeninglife #southflorida #northflorida #centralflorida #tropical #floridalife #SHE #fertilizer #turf #grass #landscaping #fruits #vegetables #Orlando #Sarasota #Miami #FortLauderdale #winter #WRLN #WiOD #WBOB #radio #podcast #UF #IFAS #NWF #wildlife #pollinators #gardens #SummitResponsibleSolutions