Episode 38: I'm Real: Teach The Children About Tactics and Edge Control
Episode 38,
Mar 15, 2022, 04:00 AM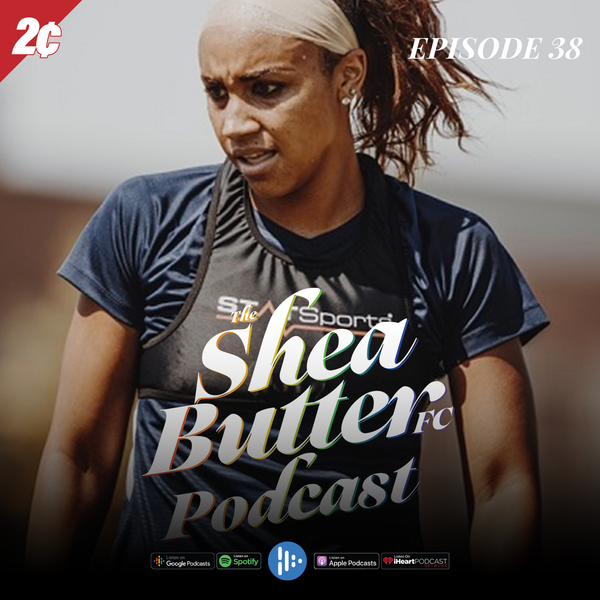 Welcome to Episode 38 Shea Butter FC, the podcast by, for, and about Black women in soccer, featuring your hosts Skye and Sylvs.
This week we welcome Sam Johnson and Ty Phillps (briefly) to the SBFC universe. In SheaButter Tailgate we talk to Sam about European soccer and her journey through the game. Next, we talk about Shea Butter Get Ya Fits Right and the intersection of fashion and soccer. In Shea Butter Word on the Street, we learn about Sam's passion for education. And finally we give you Shea Butter Freestyles and bring you our Hits and Riffs, and shout outs of the week!
As always, like, rate and subscribe to the podcast on your favorite platform and Follow us on: Twitter -
@SBFC_Podcast
Instagram -
sbfc_podcast