BJ's trashtalk made a Hall of Fame player RETIRE
Season 5, Episode 54,
Mar 17, 2022, 07:10 AM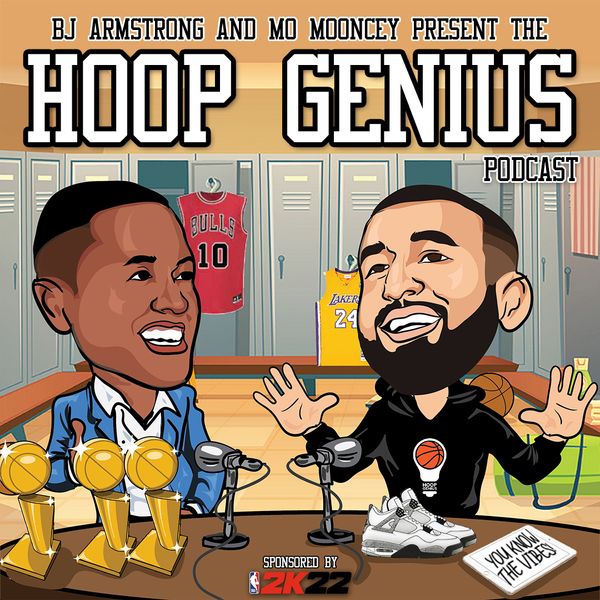 3x NBA champion, BJ Armstrong, and Mo Mooncey share with you their insights on NBA news, results, trades and more from the world of basketball.
Click HERE
https://2kgam.es/2K22HoopGenius
thanks to our new sponsors at NBA2K22!
- Spencer Dinwiddie hit ANOTHER gamewinner
- Kyrie went OFF for 60
- Why so many high-scoring games happen in March
- Lakers being disrespected by opponents (again)
- The Bulls trash-talking made this Hall of Fame player RETIRE!
- Warriors suffering more injuries
- BJ finally admits the truth about the Boston Celtics
+ more