Is Your Leadership Style Connected To Your Personal Style? - With Lisa Wisdom
Season 2, Episode 4,
Mar 23, 2022, 12:01 AM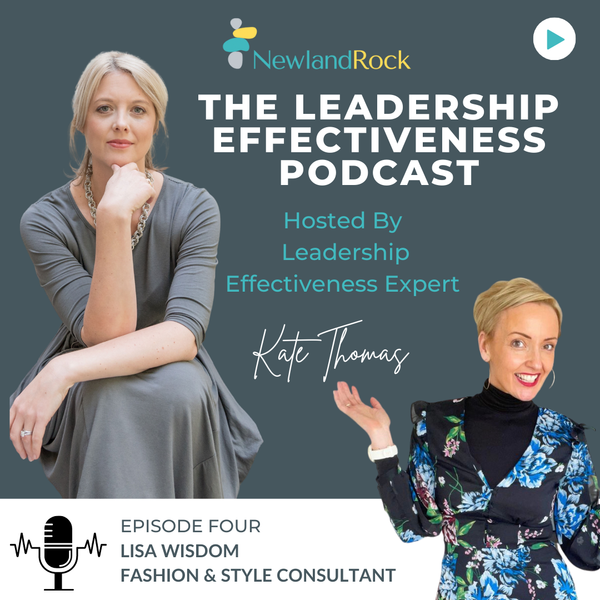 Can the Level of your Leadership Success Be Impacted By Your Style?
 
 
What does dressing for your diary mean?
 
How does your individual style talk to your leadership identity and the impact you want to have?  
 
What does your professional identity say about who you are as a leader and as a person?
 
When leadership effectiveness is about sharing a vision, creating followers and influencing outcomes you might be surprised to hear that your personal style plays a part in your success. 
 
In my latest packed podcast episode of The Success Saboteurs Series, I interview Fashion & Style Consultant Lisa Wisdom to discuss how our saboteurs can impact our style choices and our success. Lisa's background is in the fashion industry having worked as a stylist and senior buyer for the last 20 years. She launched her own business Style With Wisdom several years ago.
 
This episode dives deep into understanding the power behind what we are wearing and the connection between styling and personal success. Finding your personal style is more than just wearing a great outfit that makes you feel good, it's about defining your style personality that talks to who you are as a leader and what fits the vibe of the culture you are working in. 
 
What we wear can have a huge correlation on how we are perceived, how we communicate and the overall success of a leader's career.
 
These last two years of working from home and now hybrid working have also added to the confusion.
 
To listen in to this fascinating episode head over to the Leadership Effectiveness Podcast on Spotify, Itunes or any streaming platform or click the link below.