We're Back (again) and running!
Season 3, Episode 43,
Mar 24, 2022, 02:30 PM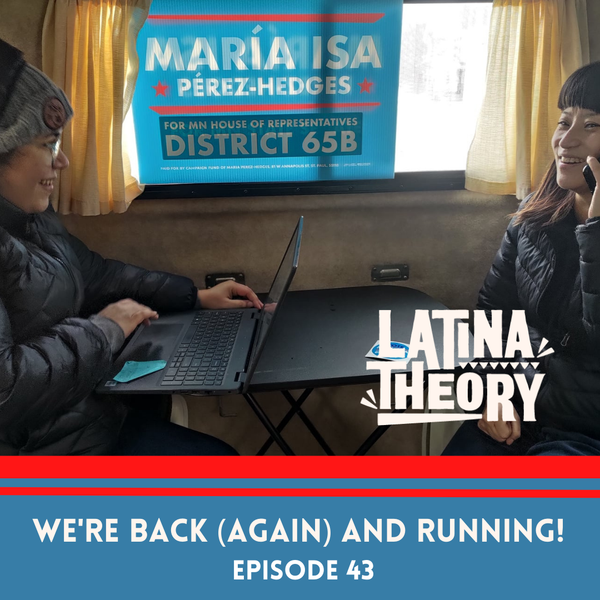 We're back (again). We took a long break during the pandemic to have more babies, recenter our work, and envision the next chapter in our lives. While we are still in the thick of C-19, we decided to come back to the podcast. Latina Theory is a labor of love for us as a self-care and community care space. In this episode we discuss
María Isa running for House District 65B
. Stay tuned for más!
Music:
"Jugando Mama, Jugando" by La Lupe featuring Tito Puente 

*We do not own the rights to this music.