Fantasy Production Meeting Ep 3: King Leir
Episode 204,
Apr 01, 2022, 07:19 AM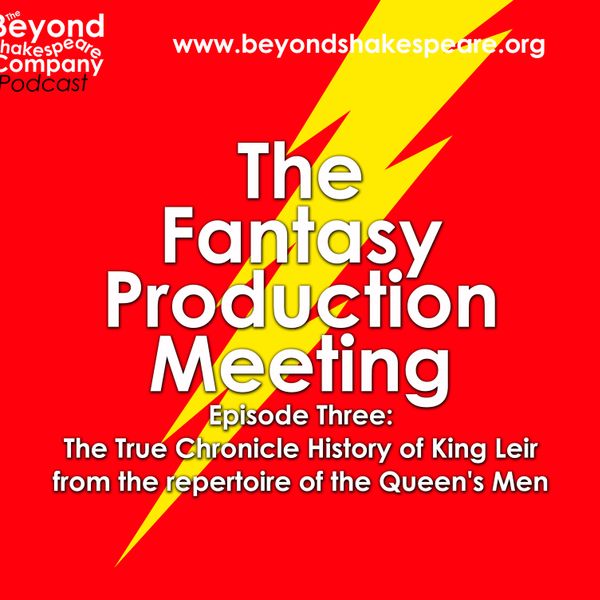 A fantasy production meeting for a play we really want to stage - this week King Leir, The True Chronicle History!
A series of podcasts looking at plays we'd like to see, where we and guests pitch a Fantasy Production. With much merriment and chat, we explore different media, different approaches and a different play each session. Each play has been covered on our YouTube channel, or on the podcast, so you can dig deeper into the text if you'd like. Regular segments include - Cocktail Minute (a play themed cocktail), and from the Chatroom (reactions to the play in chat from our readings).


Contributors include: Liza Graham, Alexandra Kataigida, Sarah Blake (cocktail minute), and host Robert Crighton


There will one day be some King Leir merchandise - coming soon!