Anthea Agyekum - Producer
Season 3, Episode 89,
Apr 05, 2022, 05:00 AM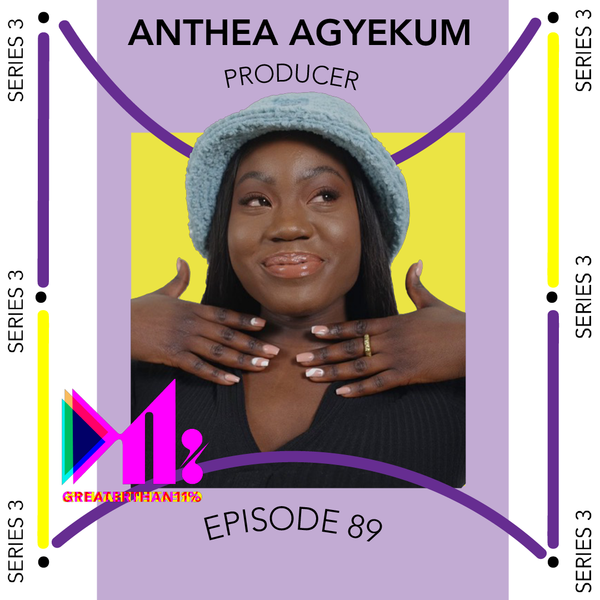 For episode 89 we are joined by producer and founder and host of Poducate, Anthea Agyekum. 💎

Still considered 'early career', Anthea shares the uncertainty and challenges of trying to find what creative career was the right fit for her, whilst trying to get her foot in the door of the advertising industry. Anthea is open, honest and direct in discussing what it meant to decide not to go to university and when asked about her successes, such as her work with D&AD and GAUP Magazine, she pointed out - 'there were probably as many 'f-ups' along the way too' and highlighted 'those are part of the journey and the reality of establishing a career.'

She shares her very personal experience of facing redundancy during the Covid pandemic in 2020 coinciding with the murder of George Floyd in America. At the time, the CEO of the agency, which was about to terminate her contract, sent an email to all staff in response to Floyd's death and the systemic racism embedded in western culture, detailing 'that their company too needed to take action.' Anthea emailed the CEO directly to introduce herself, share her skills and contribution to the company - and started a conversation.

Anthea has gorgeous energy, is extremely talented and tenacious and shared so much in this diamond episode. 💎

-----------------------------------------------------------------------

🛎 We need your help pushing for change: a more diverse creative industry within years, not decades. Please share the podcast with others who you think may be interested or benefit!
Be sure to follow us: