Is Everything Embarrassing?
Season 1, Episode 43,
Apr 27, 2022, 08:00 AM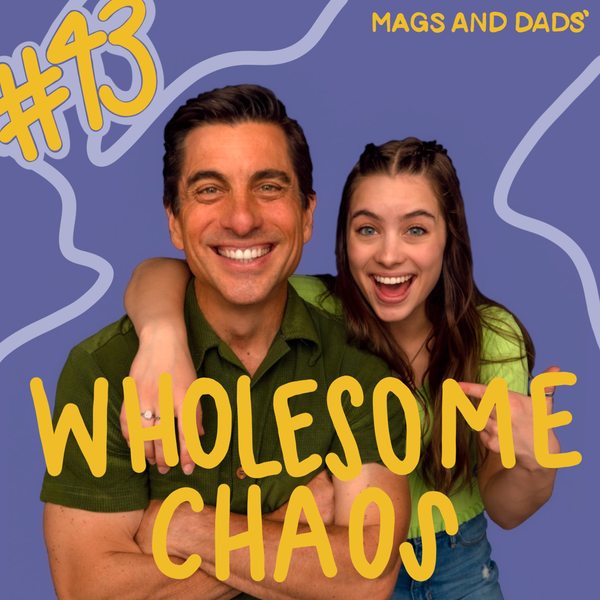 Mags and Dan discuss Mags' hobbies of car-aoke, possibly doing stand-up and giving her all, in pickle ball. Then Dan shares a painful regret.
Show Notes:
00:21   Mags and Dan attempt to read a text with the "proper tone."
01:45   Mags considers doing stand-up.
04:11   Mags' plan to NOT be a professional speaker.
10:44   The difficulty of Influencers branching into other media.
13:14   Willingness, Ability and moving through processes.
13:36   Mags and Dan's different perspectives on hobbies and improvement.
18:10   Caraoke - Mags and Annie singing in a Starbucks parking lot.
19:35   Mags' cracked windshield.
21:30   Dan's story (inside another story) of installing a bridge in a park.    
22:46   Dan's broken windshield(s).
25:00   We love Canada!
25:53   Dan and Mags' visit to the Canadian National Tower nearly made him late for a speech.
29:20   Mags asks Dad if he has any regrets.
34:45   Is everything embarrassing?
38:24   Dan's cryptic messaging and secret plan to play frisbee golf with friends and dogs.
41:30   Mags' friend Mr. Clothes Chair.
Show Sponsor:
Babbel – Learn a language and save 60% on your subscription at
www.babbel.com/mags