!SPOILERS! Dame Sirith
Episode 209,
Apr 29, 2022, 08:49 AM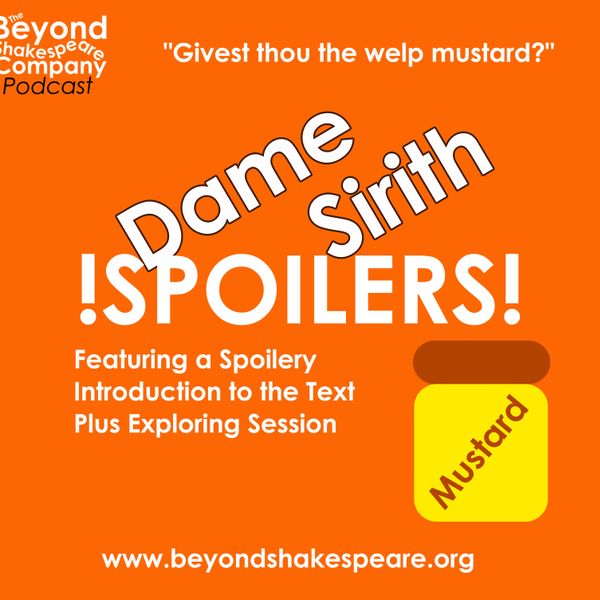 A Spoilery introduction to Dame Sirith from the 13th century ish.
It's the first of two episodes on Dame Sirith from somewhere in the 13th century. This is a !Spoilers! session, working through the rough cut of the play - also with an Exploring session at the end. It's a massive episode, the follow up full cast audio adaptation will be a lot shorter.
The cast for the plain text of Dame Sirith are - Mark Scanlon as the Narrator, Gillian Horgan as Margery, Seb Ranson as Wiliken, and Sarah Golding as Dame Sirith.
The Exploring Session readers are Richard Fawcett, Liz Cole, Alan Scott, Maria Walker.
The host is Robert Crighton
BE WARNED - If you just want to listen to the play as a play, don't listen to the spoilers episodes. Come back later, or don't listen. However, if you find early drama hard to follow, then you will get a good grounding in the action here - especially as we may make changes or cuts for our final version! The plain text version is rough in hew, it will change and we produce it in part to hunt out errors.
You can also listen to our version of the fragmentary Interludium de Clerico et Puella, which is basically the same story, done differently and slightly later...
https://audioboom.com/posts/7224328-interludium-de-clerico-et-puella-fragment
Jump to the opening of the spoiler text work through at about 2mins 45secs
Jump to the plain text record at about 33 minutes in
Jump to an exploring session of the text at about 54 minutes
The Beyond Shakespeare Podcast is supported by its patrons – become a patron and you get to choose the plays we work on next. Go to
www.patreon.com/beyondshakespeare
- or if you'd like to buy us a coffee at ko-fi
https://ko-fi.com/beyondshakespeare
- or if you want to give us some feedback, email us at admin@beyondshakespeare.org, follow us on Twitter, Facebook & Instagram @BeyondShakes or go to our website:
https://beyondshakespeare.org
You can also subscribe to our YouTube channel where (most of) our exploring sessions live -
https://www.youtube.com/channel/UCLa4pXxGZFwTX4QSaB5XNdQ
The Beyond Shakespeare Podcast is hosted and produced by Robert Crighton